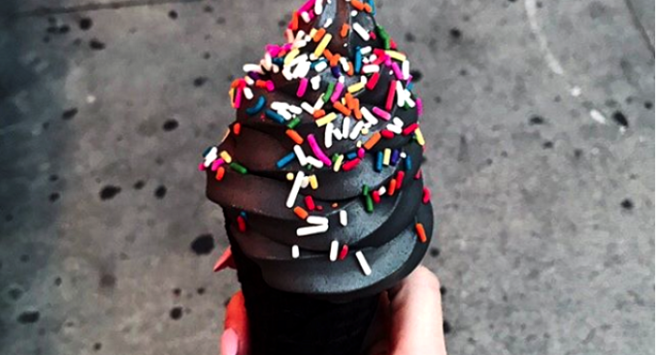 This new ice cream trend will appeal to the GOTH in you
Social media has gone slightly crazy over the discovery of black ice cream.
Yep, an ice cream shop in LA has created this sweet treat and it's nearly as good as when the black heart emoji first debuted.
Little Damage specialises in homemade soft-serve ice cream (basically a 99) and the Almond Charcoal flavour even comes with a black waffle cone.
Taking a sneaky look through their Instagram, they even have something called Unicorn Tears, and we're very intrigued.
Trip to LA anyone?