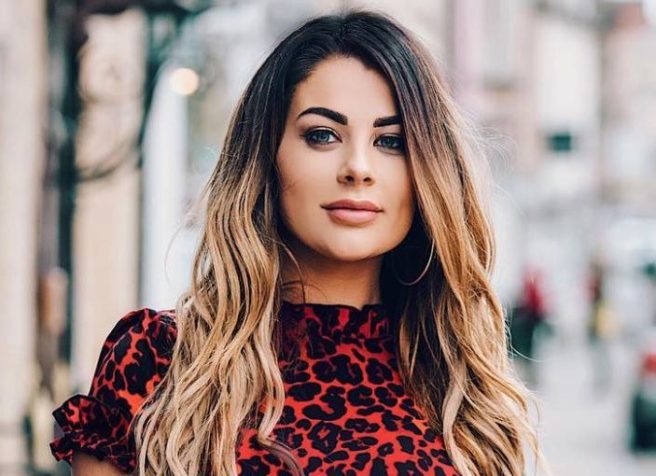 'A surprise': Love Island's Jess Hayes pregnant with first baby
There's something in the water with the former stars of Love Island.
Jess Hayes, who took the crown on the 2015 series, has announced that she is expecting her first child.
The 25-year-old took to Instagram to reveal the news.
She posted a snap of and fiance Dan Lawry kissing alongside balloons which said things like, ''July 2019'', ''Blessed'' and ''Oh baby''.
She captioned it, ''Baby Lawry arriving 9th July 2019. So relieved I can finally reveal this news, it's been super hard to hide for months I've been a bit quiet dealing with sickness, tiredness, bad skin you know the result, but the belly is growing and it's pretty much impossible to hide now.''
She continued, ''It definitely was a surprise and wow what a blessing this is, I cannot wait to meet this special little human, you are going to be so loved! Feeling so grateful and excited to start this new journey and fall in love forever…We already love you so much.''
Her followers were so thrilled for her and expressed it in their comments.
One said, ''Ahhhhh Congratulations!! So happy for you.''
While another wrote, ''This makes me beyond happy for you all congrats my lovely.''
Jess and Dan got engaged after six months together and now 2019 is set to be the year two becomes three – congratulations guys.