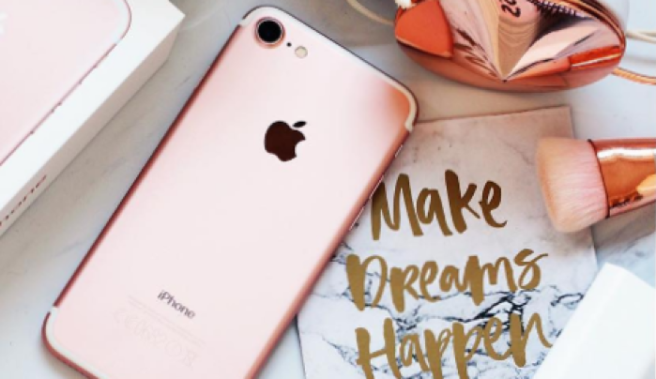 Want more Insta followers? Buying them is the new dishonest trend
It's pretty exciting when we notice that a few extra people have followed us on Instagram, right?
But have you ever been so desperate for more followers, that you would consider paying out of pocket just to boost your numbers artificially?
Unfortunately, with the pressure to be popular online increasing all the time, some people have stooped to such numeric trickery.
Whether it's the up-and-coming fashion blogger or that girl who just gets way too many likes on her selfie, there is a whole world of phony social media stars who have coughed up to culminate more followers than they would have organically.
There are hundreds of apps in the app store which allow people to falsify their followers list.
Some involve payment schemes, where people can buy bundles of hundreds, thousands, or even tens of thousands of followers and likes at a single click.
Generally, these apps seem to have a database of inactive ghost accounts that they can use to follow or like your page and content.
Sometimes the accounts are very obviously fake, with random names with jumbled up letters and numbers, but when mixed in with a person's organic following, they can be overlooked.
Other apps allow people to engage in a rapid fire round of "like 4 like" and "follow 4 follow" behaviour, where for every like doled out by the wannabe Insta star, one is received back.
Popular Dublin-based foodie blog Yummy Dublin has come across people in the influencer industry who utilise the faux follower apps.
"After working on my foodstagram for months and building up an organic following of my own, I was browsing Instagram for other Irish foodie pages to follow," said Yummy owner Amanda Holtz.
"I came across another girl's foodstagram in the area, and I was impressed by her follower count in such a short amount of time."
"She had about 4000 followers in only a few short months, which is really good."
"I looked through her followers as I was impressed, and saw that they were mostly from Asian countries which is unusual for a Dublin-based food account that only posts about Dublin or Irish food establishments. "
"I can't say for sure if they're being bought, but to those people who do it – It's just a slap in the face for those of us who have put in months of hard work to grow an organic following."
"But at the end of the day you just have to know that what you're doing is right."
"It might be hard to resist buying followers if your competition is tough, but I would feel like a fake doing that! It is completely by worth it to do it the old fashioned way," Amanda finished.
Wellness mega-blogger Jordan Younger of The Balanced Blonde also previously discovered that so many bloggers she had admired for years were monetarily inflating their likes and following.
"Specific people who I'd believed to be getting all these likes all the time were total shams," she wrote on her blog.
Other follower fans turn to things called "Instagram pods" to get their fix of fake friends.
These pods are suited to different niches, so one pod may only be for fitness bloggers, one for fashion and beauty bloggers, or one for people who just want more likes on their latest selfie.
The rules of these pods dictate that everyone in the pod must like and comment on every post that each other person in the pod puts up, which mean that real people will be liking and commenting on the photos, but not of their own volition.
It is a mutually beneficial arrangement, and with some pods hosting thousands of members – that's a lot of likes to swap for some of your own.
There are even websites which offer to sell bundles of hashtags to help users gain the maximum amount of likes from a post.
These means of purchasing fake likes and followers show how important social media validation has become in our hyper-filtered society.
It's not just bloggers and brands using these methods to grow a fake following, but regular people too, which reflects just how much people have come to care about how popular they seem on social media.