Victoria Beckham uses moisturiser made from her own BLOOD
Victoria Beckham always looks flawless.
And the 44-year-old took to Instagram Stories to reveal what she uses on her ever-youthful skin.
The answer took us by surprise, to say the least.
The fashion designer explained that she splashes out on a £1,200 face cream created by celebrity Dr. Barbara Sturm, known for her 'vampire facials.'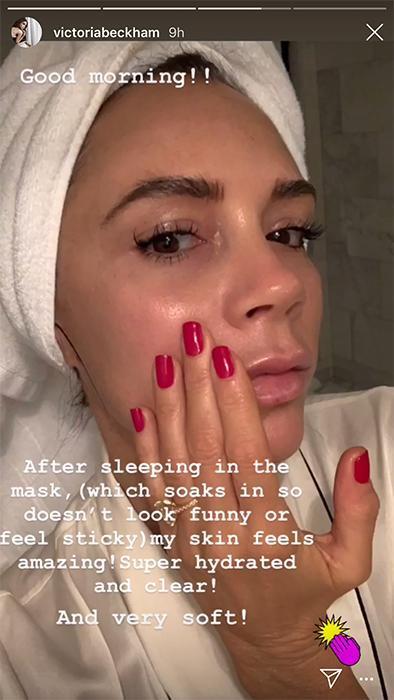 Yes, the face cream is made with the owners own blood.
The cream, called MC1, has anti-ageing properties and the blood is taken during a consultation and mixed in a lab – then it's frozen for future orders.
Victoria said in an Instagram Story that, ''Dr. Sturm took my blood and created healing factors made by my own cells, which is highly anti-inflammatory and regenerative. I'll be testing it out this week both morning and night.''
The result?
Victoria posted a picture of her with glowing skin and wrote, ''After sleeping in the mask, (which soaks in so doesn't look funny or feel sticky) my skin feels amazing! Super hydrated and clear! And very soft!".
So, moisturiser made form your own blood anyone?
We think we might leave this one to celebs like Posh Spice and stick to our No. 7.