Think you can't handle your drink? Your GENES could be the culprit
So are you the person that never remembers the office Christmas party?
Did you accidently tell Brigid in Accounting that everyone thinks shes a bit dry or perhaps you flirted shamelessly with your married boss?
Maybe those scratches on your leg are from when you crawled up on the table to do a terrible karaoke version of Total Eclipse of the Heart?
Well listen up! New research says your drunken antics might not just be the result of just having one too many G&Ts.
A new study conducted by scientists in the University of Helsinki has identified a genetic mutation that results in some drinkers acting overly impulsive and reckless when drinking.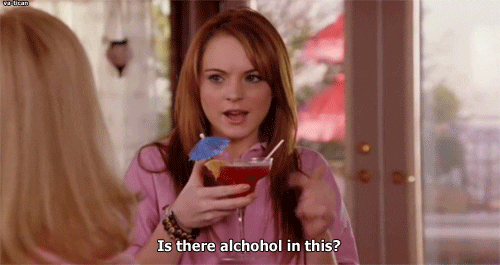 Defects in our 'serotonin 2B receptor' can kick in after only a small amount of alcohol, causing unruliness in some drinkers.
According to Dr Roope Tukkanen, those with the mutation are more likely to "get into verbal arguments and fights, have unplanned sex" and "are arrested more often."
Those with the genetic mutation are generally quite impulsive even when not drinking and probably suffer from mood disorders.
Though the study has located the mutation in the Finnish population, people with Finnish ancestry could also be susceptible.
"Nowadays people move more, which may result in the mutation being passed on," said Dr Roope.
Even if you can't find any semblance of Finnish ancestry in your family tree, this is still a good excuse for a particularly embarrassing office Christmas party – but if we're honest, it was probably all those shots of tequila that were the problem.