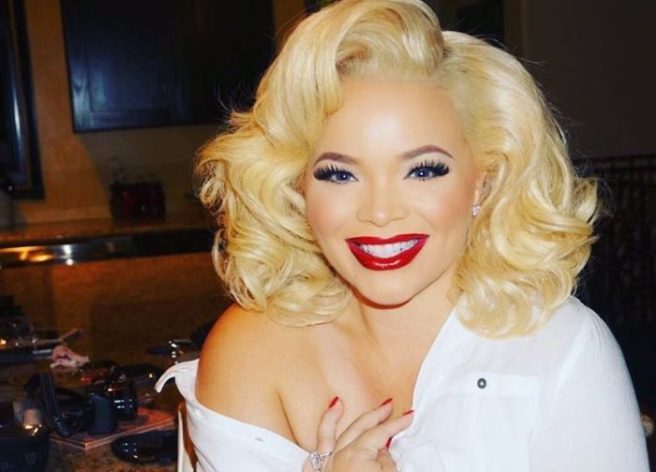 'The show is fake' CBB contestant Trisha Paytas lashes out in video
Famous YouTuber Trisha Paytas left the Celebrity Big Brother house last night voluntarily in a surprise move.
Hours later, the content creator was online, and upoloaded a video entitled Why I Regret Leaving Celebrity Big Brother.
However soon after, Trisha uploaded another video in which her opinions had clearly changed.
I can't believe the UK condones a show like #cbb it would be SHUT DOWN IMMEDIATELY in America for its disgusting practices

— Trisha Paytas (@trishapaytas) August 12, 2017
Trish was appalled by the 'fake ass people' in the house.
She alsoaccused fellow house mate Paul of body shaming.
'Basically body-shaming me. Saying I walk and I have my ass hanging out and I walk around with my legs showing.'
'Meanwhile, Chad does it and every single girl does bikinis but because he looks at me and I have all this body hanging out he's like disgusted by it.'
honestly, I've never met more horrible people then the ones in that #CBB house, they all just desperately want a career again

— Trisha Paytas (@trishapaytas) August 12, 2017
She also took a swipe at ex Girls Aloud star Sarah Harding, and insinuated that she has 'inside information' on her.
She also accused Celebrity Big Brother of catering towards Sarah through 'shady' manoeuvres.
Trish also took to Twitter to threaten the show with further exposure.
I wish I could tell you all the REAL behind the scenes of that show but I cannot. I do have one huge truth bomb that they won't keep silent

— Trisha Paytas (@trishapaytas) August 12, 2017
Trish claims to have a big secret about CBB that 'they won't keep silent.'
She also made multiple digs at the level of fame, or lack thereof, that the current contestants have.
Trisha will appear on tonight's episode of CBB, so we have one more chance to watch one of the most explosive housemates in recent CBB history.