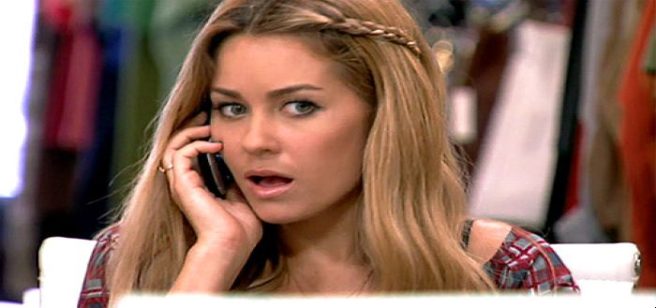 The Hills is getting a reboot – and a Disney star is joining the OG crew
The Hills is coming back to our TV screens on MTV, and while we won't be reliving our fashion faux pas of the 00s era, we're excited to get all nostalgic with the new series.
Several of the original cast members will be returning, including the infamous Heidi and Spencer, but some of the lead characters won't be taking back their old roles.
Lauren Conrad, forever known as the girl who didn't go to Paris ( #NeverForget) told E! in 2016 that she wouldn't consider doing a The Hills reboot, saying: 'I'm so proud of what we did and I feel like I ended on such a great note. And also, I'm such a snooze. No one needs to see that!'
Drama llama Kristin Cavallari has also not signed up to rejoin the cast, which is a real shame as she was undoubtedly one of the most entertaining members.
To make up for the loss of two stand-out cast members, it has been reported that MTV are looking outside of the OG line up to fill the cast.
According to a new report from Us Weekly, Kyle Massey is joining The Hills: New Beginnings cast.
And 00s kids may recall the name from his role as Cory, the little brother of Raven in hit Disney channel TV series That's So Raven, and later from his own spin-off show Cory in the House.
Justin Bobby Brescia, Stephanie Pratt, Frankie Delgado, Jason Wahler, Audrina Patridge and maybe even Brody Jenner are in talks to return.
According to US Weekly, two top LA bloggers will also be joining the fold.
The new series is set to air in 2019.