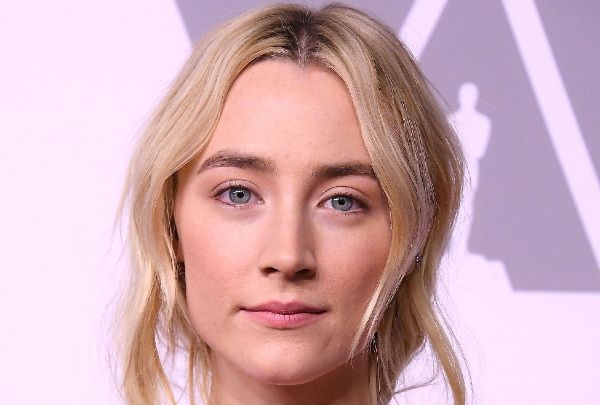 'Thankful': Saoirse Ronan reveals who protected her in Hollywood
She is the cream of the crop in Hollywood.
Saoirse Ronan is not yet 25 but has starred in every type of movie from Indie flicks to thrillers, action, horror to big budget blockbusters.
There's not much she can't so when it comes to acting, but as we all know, Tinseltown isn't the easiest place to work.
Now, in the wake of #MeToo and Times Up, she has spoken out about how she was protected from the darker side of Hollywood.
She told Harper's Bazaar that she was "sure I would have been exposed" to abuse in the film industry but she was kept safe thanks to her mother.
She said, ''I wasn't unaware that there were people in the industry who abused their power, or who were seedy or untrustworthy.''
She continued, ''But because of her I was never a victim and I'm very, very thankful. I didn't leave home at 19 all bright-eyed and bushy-tailed – I hadn't been wrapped in cotton wool – but I had been protected."
Their close relationship has been essential in keeping Saoirse far away from the seedier side of acting.
Saoirse said, ''I don't know what would have happened if she hadn't been around.''
While they don't see each other every day now, they do FaceTime regularly.
Saoirse hits our screens next in Mary Queen Of Scots alongside Margot Robbie and will also appear in the latest adaptation of Little Women later on this year.
Her Harpers Bazaar cover is causing a backlash on social media, with it referring to her as ''The Spirit of Great Britain''…even though she is Irish.
I… I… Well, the entire nation is about to go spare again. What the actual… Saoirse is "the Spirit if Great Britain" apparently. pic.twitter.com/BP0MwEgqXa

— Donald Clarke (@DonaldClarke63) January 3, 2019
One person wrote, ''I'm not sure choosing an Irishwoman as the cover girl for the "spirit of Great Britain" is as much a gesture of openness as erasure, particularly given the fraught history of Anglo-Irish relations. If that was their intention, it's a bit muddled.''
Another said, ''Was her name not enough of a hint no?''
Britain's best actress is…

100% Irish, naturally. https://t.co/UD8wH6bL8w

— Aisling Keenan (@aislingmkeenan) January 3, 2019
Uh, guys? You know Saoirse Ronan isn't British, right? pic.twitter.com/xcKp8SNp84

— Guy Lodge (@GuyLodge) January 3, 2019
What do you guys think?