Just when we feel like we've had enough of rainbow everything… these wine glasses hit us up and we're all over the trend again.
Mermaids and unicorns have been taking centre stage this summer, but if you're not bothered rushing into Art & Hobby for some glitter, then feast your eyes on these little beauties.
Urban Outfitters has a range of wine glasses with a translucent rainbow pattern, and all you have to do is pour the wine and walk away… before coming back over to down it, obvs.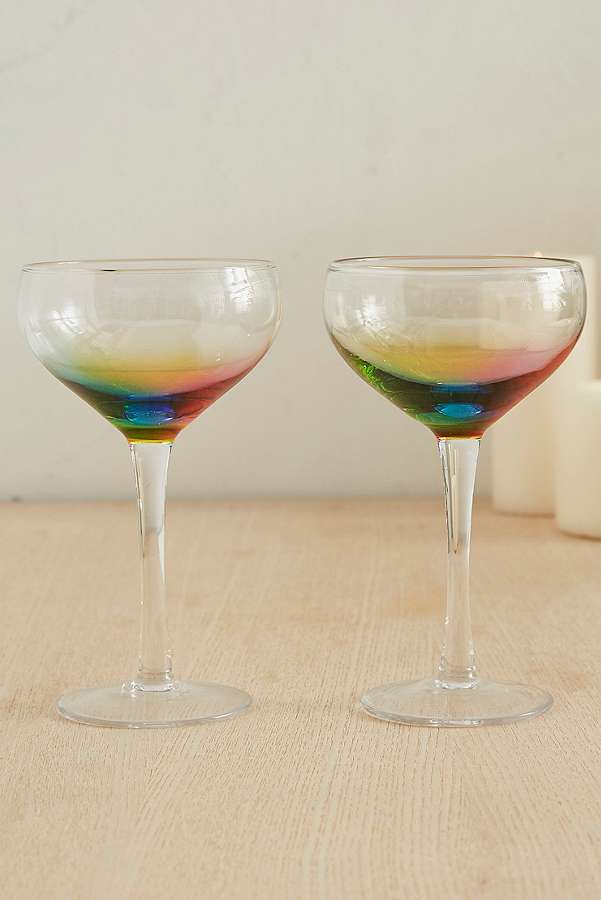 The coupe glasses come in a set of two, and are probably the easiest way to get in on the trend.
And just imagine the Insta pics…
If you fancy showing off at your next dinner party, you can buy the glasses here.