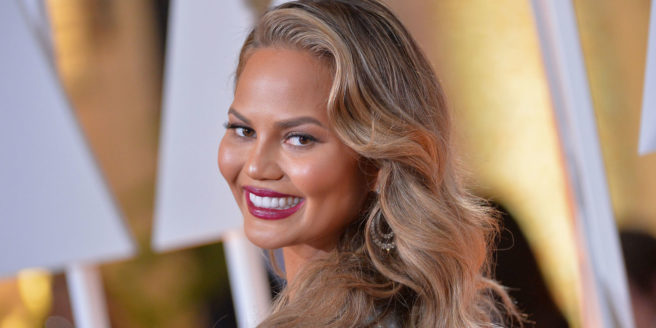 Another day, another reason to love the ball of sarcastic sunshine that is Chrissy Teigen.
With an Instagram feed full of sweet family photos, and Snapchat stories packed with candid ramblings, anyone that follows the US model on social media will know all about her quick wit and open attitude.
But her latest post might just be our favourite yet.
Taking to Twitter earlier today, Chrissy shared a screenshot of a text she received from her assistant.
What is it like being an assistant in Hollywood, you ask? pic.twitter.com/Eo4qolTLxK

— christine teigen (@chrissyteigen) October 26, 2017
In the text, the assistant informs Chrissy of an accidental nip-slip on her Snapchat story and reveals how she had taken it upon herself to delete it.
(Of course, there's nothing wrong with a little nipple display, but it's pretty much an assistant's job to spot these sorts of things.)
The star even included a little video message for all the haters, saying: "I just wanna apologise to everyone I know. I've let my friends down, I've let my family down… And I have nipples. It's not something I'm proud of."
for immediate release pic.twitter.com/c6226cR6eJ

— christine teigen (@chrissyteigen) October 26, 2017
So brave. So wise.
Bravo, Chrissy.
Oh, and one more thing while we have you! Don't forget that you can catch up on all your favourite shows for free for a month right here, so sign up now!