There's a brand new addition coming to the Arnotts Beauty Hall and we are beyond excited about it. It's safe to say this brand will be welcomed with open arms when it arrives at Arnotts on July 26, 2018.
IT Cosmetics is set to launch their first store in Dublin this month and we'll certainly be stocking up on their game-changing products.
IT Cosmetics products are bound to make a positive impact on your skin. Their clinically proven, innovative, problem-solving products harness cutting-edge anti-ageing technologies and skin-loving ingredients to truly give you the power to be Your Most Beautiful You.
You can wave goodbye to bad skin days from here on out because IT Cosmetics are bound to give you that healthy glow you've wanted for so long.
The company's mission is to help women feel more beautiful in their own skin. There is so much pressure on women to look flawless, and sometimes that pressure can really take its toll on you.
Luckily, products like their Your Skin But Better CC+ Cream with SPF 50+ are here to save the day. Not only will this colour correcting cream leave your skin glowing, but it will also protect it from sun damage. It's a win-win!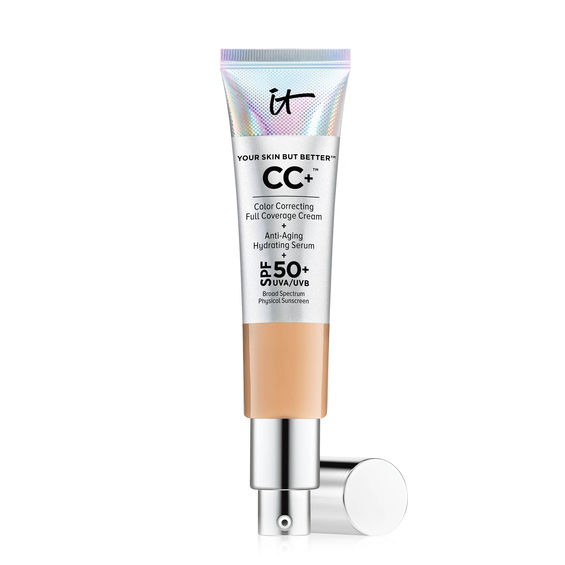 If your skin is looking a bit dull and tired then you must treat yourself to a tub of Confidence in a Cream. This cream will transform your skin and leave it feeling rejuvenated and looking plump.
IT Cosmetics are creating products that will boost your confidence. They vow to help women feel better about their appearance: "We exist to inspire every woman to celebrate her own beauty and to feel confident, important, loved and beautiful. Even if it's for the first time, or for the first time in a long time."
We can't wait for the launch of IT Cosmetics at the Arnotts Beauty Hall on Thursday, July 26 2018.