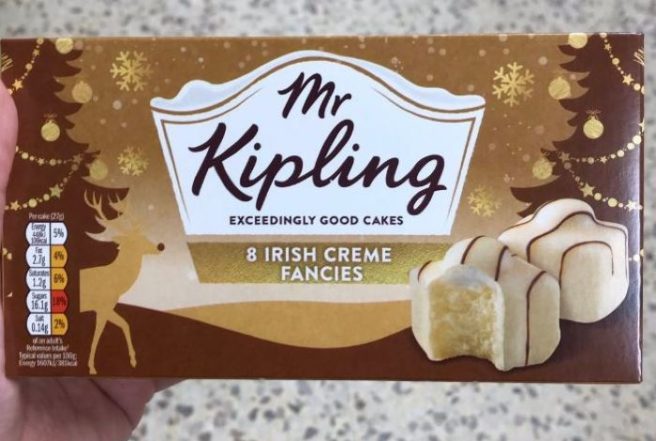 Christmas is our favourite time of the year, mainly because of the food, but also because of spending time with our nearest and dearest, the music, the decorations and again, the food.
We've already been daydreaming about the turkey sandwiches and selection boxes we'll be scoffing on Stephen's Day to help cure our festive hangovers.
Mr Kipling just unveiled their Christmas range and we're adding them to the list of treats we must try over the holidays.
We are most excited for the festive French Fancies, which may be their best creation yet.
Mr Kipling will launch Irish Creme Fancies as part of their Christmas range and we're already drooling at the thought of them.
The sweet treats are made of a soft sponge, topped with buttercream icing and the famous fondant icing is made of Irish Cream.
We are most definitely going to eat an entire box of these to ourselves as we watch Home Alone for the twentieth time.
As well as the Irish Creme Fancies, they will launch Chocolate Orange Whirls and Iced Top Mince Pies.
It all sounds too good. We will be filling the trolley full of the new Mr Kipling goodies this Christmas.
Feature Image: Twitter