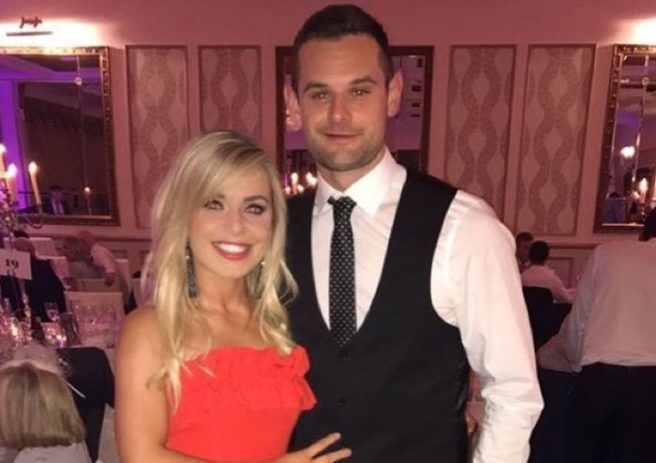 Anna Geary confirmed her engagement to Kevin Sexton earlier this week with the most romantic Instagram snap.
The GAA star shared a photo of her engagement ring placed in a red rose. She captioned the snap of the beautiful bouquet, "The easiest yes…"Yes a thousand times" xxx"
The sportswoman may be on cloud nine, but her initial reaction to the engagement wasn't your typical response. There was no jumping up and down and tears when Kevin got down on one knee.
She admitted she thought Kevin had somehow managed to injure himself during their stroll. She told Ryan Tubridy: "We went for a walk, it was very simple. I was in my runners and my leggings and my trenchcoat."
"And then all of a sudden, I was like 'Oh my god he's had three knee operations, his knee's after going! What's after happening?' and I found that he's down on one knee," the Dancing With The Stars contestant revealed.
The Cork native said the moment was so surreal she can barely remember it: "And sure I don't remember anything else, it was a blur because he was saying what he was saying and I was going 'Oh my god oh my god oh my god'."
The All-Ireland champion was so stunned by the gesture she even asked Kevin, "'What are you doing?!'"
"So that was fierce romantic out of me. But it was fab," the 30-year-old said.
Could Anna's reaction be any more Irish? Huge congratulations to the happy couple.