All of the stars of Orange is the New Black hit the red carpet for Sunday night's Emmy awards. Before Uzo Aduba could take home her much-deserved award however, one of her co-stars was busy sending fans into a frenzy she was quizzed on the carpet.
Entertainment Tonight asked actress Taryn Manning a question that few of us had thought to end propose, because now we just cannot stop thinking about it: Will Britney Spears be on OITNB?
In case you forget this important moment in pop culture history, Britney and Taryn starred alongside each other in the classic noughties film Crossroads. Which was written by Grey's Anatomy creator Shonda Rhimes, just FYI.
So, Taryn was asked if she would want to see Britney behind bars at some point on the show. Her answer:
"Of course! I want Britney everywhere," Manning said. "She's such a good actor I feel they can do anything with her. I was so impressed working with her."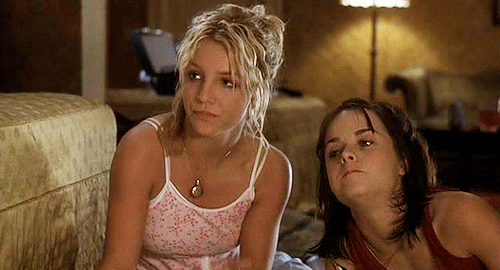 While some might doubt Britney's acting chops, because to be fair the OITNB cast are quite amazing, Taryn gave her the seal of approval:
"She's so sincere in her acting. [With Crossroads] everyone was maybe hoping she wouldn't be good, but she was great."
Britney has just finished filming for a different series, Jane The Virgin, so perhaps this may actually be a reality at some point in the future. Taryn wasn't quite sure who exactly Britney could play, although we're sure fans have a few ideas, but she could share some Crossroads memories with us.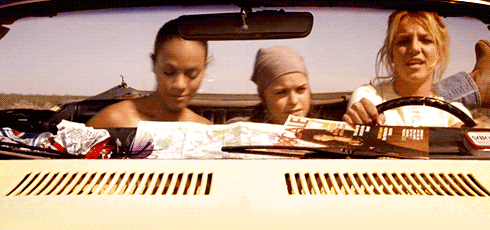 "There's a very specific day [that stands out to me when I look back on the movie] — I was like 'Sing, sing for me,' right?- she sang the National Anthem for me in the car — for us — and it was the most perfect thing I've ever heard"