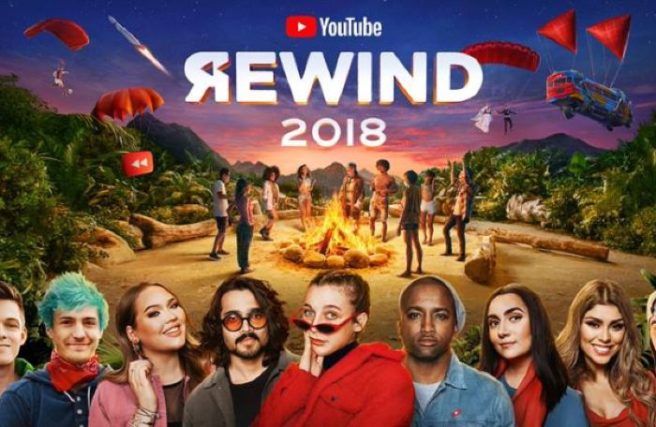 It's officially, Baby by Justin Bieber has just lost it's top spot for being the most disliked video on YouTube.
What has stolen it's place I hear you cry?
Well it's kinda AWKS, but YouTube's Rewind 2018 has claimed the titled…
To be honest, we can't be entirely shocked, if you've seen the video you'll know it's cringe-tastic.
When my normie friend who hasn't seen YouTube Rewind 2018 asks me about it pic.twitter.com/x1yDAqg1p8

— Caden Braylen (@CadenBraylen) December 12, 2018
The video has amassed a staggering 9,911,797 dislikes (at time of publication) in just one week.
Justin's 2010 smash was surpassed as the video only racked-up 9,846,250 thumbs down.
It looks only to get worse for YouTube as their dislikes will probably increase since it's trending at number two.
too soon? my apologies

— Casey Neistat (@CaseyNeistat) December 11, 2018
The stars of this year's rewind included Elle Mills, the Dolan Twins, Gabbie Hanna, John Oliver, Liza Koshy, NikkieTutorials and Ninja.
And one of the only highlights of the entire video was James Charles' sister squad in space, but the rest of it fell relatively flat.
If you haven't seen this year's rewind, you're in for a treat with all the angry comments – so get the popcorn ready.
Twitter has been flooded with disgruntled viewers who think Youtube has disconnected from it's creators and audiences.
Creators want YouTube Rewind to be a celebration of YouTubers and the biggest/best stuff on the platform that year.

YouTube wants Rewind to be a couple minutes they can show to advertisers and say "look at all the great stuff over here that you want to spend your dollars on!"

— Marques Brownlee (@MKBHD) December 10, 2018
The rewind trend began on December 20, 2011 and it was iconic.
Popularity peaked for the videos in 2014-2015.
However, last year they were critiqued for how fast some of the scenes were, which meant creators weren't given their couple of seconds to shine.
It seems like they just haven't hit the mark with audiences, let's hope they learn from their mistakes in 2019.