We just can't get enough of the finer things in life it would seem.
Whether that be the fancy new handbag you have been saving up for, or a night out with friends, we love treating ourselves.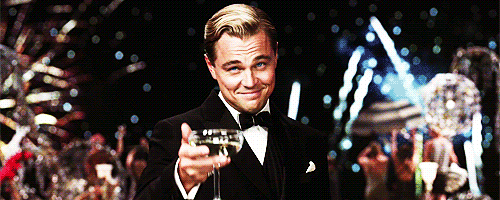 When you combine that with our love of gadgets then it was no surprise that someone decided to create the Chambong.
Essentially, the contraption allows for the consumption of luxury bubbles in a speedy way that still, apparently, remains incredibly classy.
According to the official website the idea behind the first Chambong came about in early 2014.
"We had an epiphany the week prior of the big event to create a "Super…Bowl."
It took the found trio (Alex, Randy and Harrison) a while but eventually they found a way to allow the contraption to function as glassware for their bubbly.
They then "filled it with Champagne and experienced the resulting magic…And thus was born the glory that is — The Chambong."
So, if you want to really live the fab life you always dreamed about now you can. Sort of?
According to Urban Dictionary, the Chambong is a definite step up in terms of 'classy' because technically at least you're using a glass.
"We now have the technology. Experimentation, research, field testing, field testing, and more field testing led us to an elegant solution….the Chambong.
We made the perfect champagne drinking device and now, it's available to you. Always Chambong responsibly."
Sadly, according to the website the Chambong is currently only be shipped within the US, but the gang have high hopes that an international venture will be happening soon.