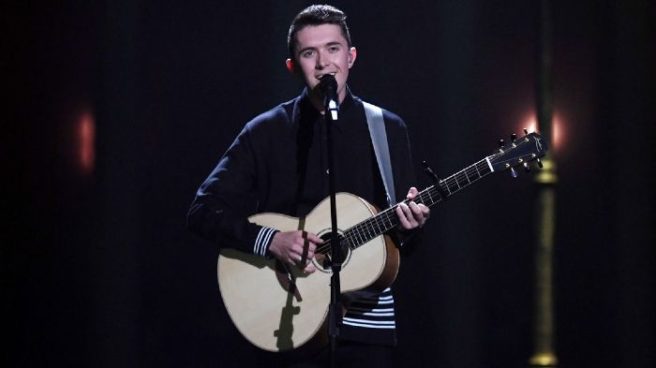 Ryan O'Shaughnessy's heartfelt performance earned Ireland a spot at this year's eurovision final, however the dancers that accompanied him on stage have stirred up some controversy in certain parts of the world.
According to reports, Ireland's entry, which depicted a same-sex love story, was edited out by a Chinese broadcaster.
Mango TV has been airing the Eurovision Song Contest in China for the past three years, however some changes were made ahead of this year's semi-final broadcast.
As well as completely removing Ireland's performance, the television station also refused to feature Albania's entry due to a regulation which bans anyone with tattoos from appearing on TV.
Introduced in January this year, the rule states that "that programs should not feature actors with tattoos [or depict] hip hop culture, sub-culture (non-mainstream culture) and dispirited culture (decadent culture)".
Meanwhile, the Russian commentator ignored the theme of Ireland's performance and instead told viewers that the song was about "true male friendship."
Despite the controversy, Ryan's backing dancers, Alan McGrath and Kevin O'Dwyer, say that have been overwhelmed by the support they have received so far.
Speaking about the experience, Alan said: "It's an incredible feeling. You can't even remember it after you come off stage, it's that breathtaking. The feeling is overwhelming, you just go into your own little world for the three minutes on stage."
Ryan O'Shaughnessy represents Ireland in the final of the 2018 Eurovision this Saturday at 8pm on RTE One, marking the first time in five years that Ireland have made it to this stage of the competition.