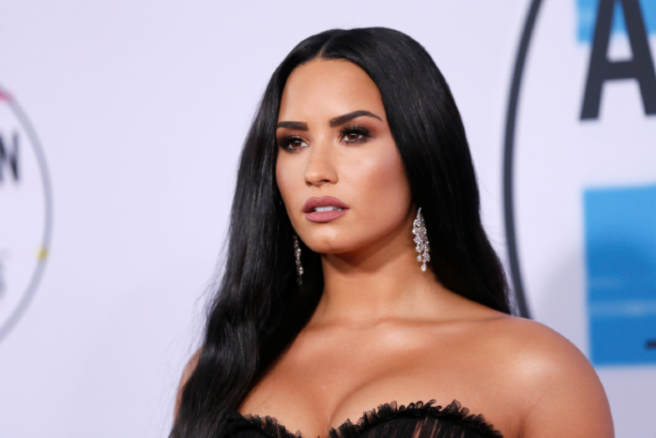 Demi Lovato just stepped back into the social media ring to clap-back a fan who accused her of unfairly firing her back-up dancer.
The fan took to Twitter yesterday to call out Lovato's team, claiming their behaviour is "rotten" regarding the handling of the singer's altercation with her backup dancer.
Lovato shut down the fan for claiming that 'Dani', who spoke out about the star's recent overdose, should not have been fired.
According to Revelist, Dani Vitales, a backup dancer at the time, went to the press following Demi's drug overdose and trip to an L.A rehabilitation centre.
Dani Vitales, who was Lovato's longtime friend, then decided to write a lengthy statement on social media about the controversy, denying rumours that she supplied the singer with drugs:
"I have NEVER touched nor even SEEN a drug in my entire life," Vitale, also 28, wrote on Instagram.
"I DO NOT DO DRUGS, nor would I ever encourage, or supply them to anyone I love."
Speaking about the painful emotions which she endured following the accusations, Vitale said,
"The circulation of an UNTRUE story on the internet yanked my life, my reputation, my name and everything I have worked so hard to stand for, out from underneath me. A damaging narrative that demonized me, placed blame on me, and has since cost me so many wonderful moments in life."
"I care about Demi just like all of you do. I have not said anything about this situation until now because her recovery has been of the most importance"
"I was not with Demi when the incident happened, but I am with her now, and will continue to be because she means the world to me just as she does to all of you."
On Thursday, a fan then took to Twitter and Instagram to write:
"It was completely unfair to fire dani, she's one of the few who really cares about demi's health and has been helping her for 3 years, she's surrounded by people who only care about her money and she does not see it."
The fan accused Lovato's "team" of being "rotten," commenting: "She does not realise it, needs a total change."
We suspect the fan never thought Ms Lovato would actuallly see the tweet, but Demi saw it alright, and didn't hold back in the comments section:
"You have no idea what you're talking about, " later writing, "True friends don't do interviews about you after you OD."
Yikes, y'all so dumb… She wasn't talking about Dani Vitale but about her jiujitsu trainer Danielle Martin…. pic.twitter.com/S4PzklNwrS

— cloud ♡ (@EyesOnDemetria) November 16, 2018
Most readers speculated that she was referring to back-up dancer Dani Vitale, the 28-year-old singer quickly responded: "I'm not talking about Dani Vitale."
Lovato might be referring instead to Danielle Martin, her former trainer, who spoke out last week about severing ties with the singer:
"I lost my job for speaking up for her, to be honest," Martin told Radar Online.
"Pretty sad. I did nothing but empower her. Nothing bad to say. The people around her I'm sure were happy to run to her. They told her I was taking the situation and making it all about me. I'd never do that. Not ever. I was standing up for her. That's all."
It's pretty clear that Demi's fans are NOT here for Danielle:
Demi: *overdoses*

Danielle Martin while Demi's fighting for her life in critical care: *goes to closest media outlet and talks on personal shit, poses for pictures, exposes private stuff

Demi: hey I'm gonna have to fire you

Danielle Martin: pic.twitter.com/LbpKf4VdUX

— original mads™️ (@devxnnesgames) November 15, 2018
Demi is currently back in LA and spending time with her mother, Dianna De La Garzia, as well as attending a sober living facility.
We hope this drama doesn't hinder her recovery, we need Demi back. Not just for her legendary clap-backs too.