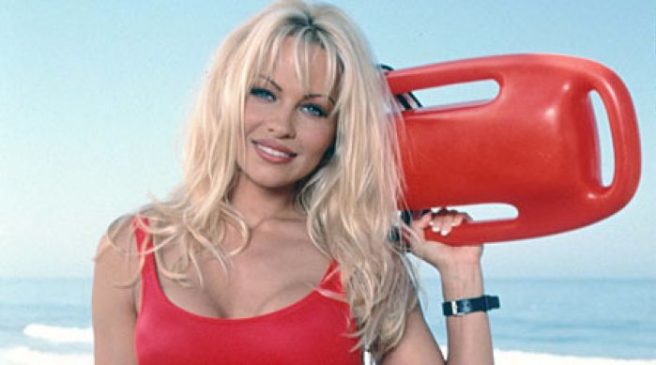 Pamela Anderson asked Enda Kenny for a drink…with a catch
Blonde bombshell Pamela Anderson had been dedicating her life to animal welfare, and promotes a vegan, cruelty-free lifestyle.
The Baywatch star has written an open letter to our Taoiseach, asking him to consider supporting a nationwide ban on wild animal circuses.
As an added incentive, she stated that she'd she'd share a pint of Guinness with him if he took action amd implemented the ban.
Pamela Anderson shows support for a ban on wild-animal circuses in Ireland.https://t.co/nlRL25Fx7h pic.twitter.com/OwVvVI3S4q

— PETA UK (@PETAUK) March 29, 2017
"I was excited to learn from my friends at PETA that a bill has been put forward to ban wild animal circuses in Ireland. As a longtime animal advocate, I give the bill my full support—and I hope it has yours, too," reads the letter, addressed to the Taoiseach.
"Animals in circuses never benefit from "the luck of the Irish." Instead, they're denied everything that is natural and important to them."
"They spend their lonely lives constantly on the move, transported in cramped conditions, and shackled or caged for hours on end. And they don't perform tricks such as jumping through rings of fire or dancing on their hind legs for fun—but out of fear of punishment."
"Today, most decent people see animal circuses for what they are: cruelty. Consequently—as I was pleased to hear—towns and cities across Ireland are overwhelmingly passing motions to ban them from public land."
"I truly hope Ireland seizes this opportunity to implement a national ban and joins the ever-growing list of countries that have banished this archaic form of so-called 'entertainment.'"
"I would love nothing more than to visit your beautiful country and raise a glass of Guinness (I hear it's vegan now!) with you when that day arrives. Sincerely yours, Pamela Anderson."
Good to see circus in Ireland indicating 'non animal production' – the message is getting through! #ispca @ISPCA1 pic.twitter.com/i8VL4iN8CH

— Dr Andrew Kelly (@A_Kelly_ISPCA) June 22, 2016
The ISPCA has also previously backed the ban.
"The ISPCA is completely opposed to the use of wild animals in circuses as by their very nature, circuses cannot provide sufficient space and appropriate conditions to guarantee the physical and psychological well-being of their animals, especially social species like elephants," reads a statement on their site.
We're pretty sure most people would hop to it if it meant having a drink with Pammy, but we think Enda should do it for the sake of the animals.