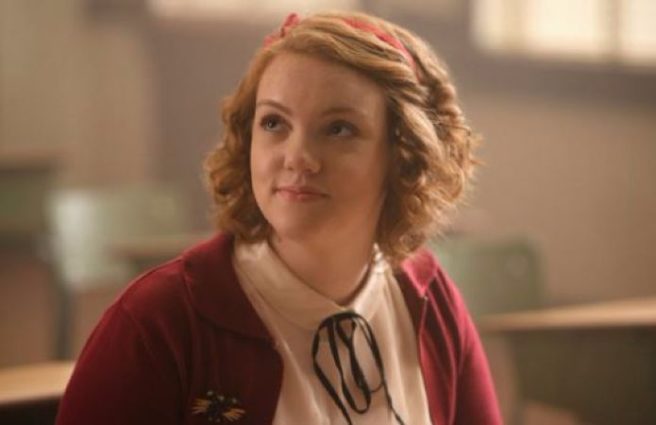 'Now is as good a time as any' Riverdale's Ethel on being bisexual
Shannon Purser, who rose to fame in Stranger Things, and now stars on Riverdale made the decision to share an insight into a deeply personal aspect of her life on Twitter today.
In the aftermath of a discussion where the actress appeared to insult fans of characters Betty Cooper and Veronica Lodge, Shannon clarified her stance on the matter.
After being accused of 'queerbaiting' on the social media platform late last night, she felt compelled to open up about her own sexuality.
Addressing her critics, Shannon explained that she recently came out as bisexual to friends and family, and was ignorant of the term 'queerbaiting'.
"I don't normally do this, but I figure now is as good a time as any to get personal," Shannon began in the post.
— Shannon Purser (@shannonpurser) April 19, 2017
"I've only just recently came out as bisexual to my family and friends. It's something I am still processing and trying to understand and I don't like talking about it too much."
"I'm very, very new to the LGBT community. I have never heard the term 'queerbaiting' in my life until today. That being said I have never ever wanted to alienate anyone and my tweet was thoughtless."
"I wasn't referring to all the beronica shippers, just the ones who had been particularly cruel to me personally. Either way it wasn't a wise or kind thing to say and I'm disappointed in myself, especially as a Christian who has always been taught to speak love to others."
"Thank you to all the people who kindly reached out to me and educated me about the reality your feelings about queerbaiting and I apologise to those who were hurt."
Shannon was inundated with messages of support following her decision to open up last night.