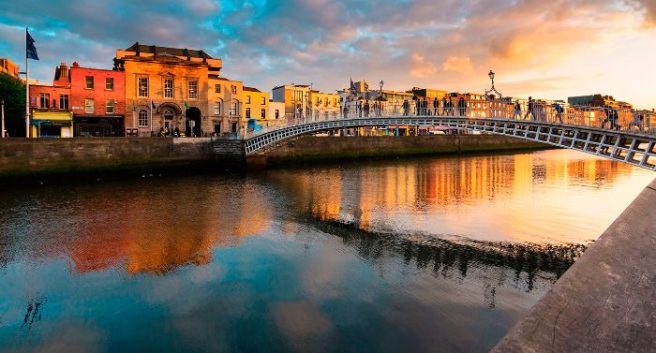 Not heading to Longitude festival? There's LOADS you can do instead
So, you're not heading to Longitude?
Not to worry, there are tonnes of great events taking place across the capital this weekend that are sure to keep you occupied.
From pub quizzes to immersive theatre, here's our top five picks.
Summer Watch 2017
Whelanslive.com and Hop House 13 present four days of up-and-coming Irish talent from July 13 – July 16.
Whelan's will play host to over 20 of the best emerging acts from around the country as well as a post-gig indie and alternative dance party.
Doors open at 7:30pm each night and there will be a number of drink promotions on offer.
Free entry via the front door until 10:30pm.
For more information check out whelanslive.com.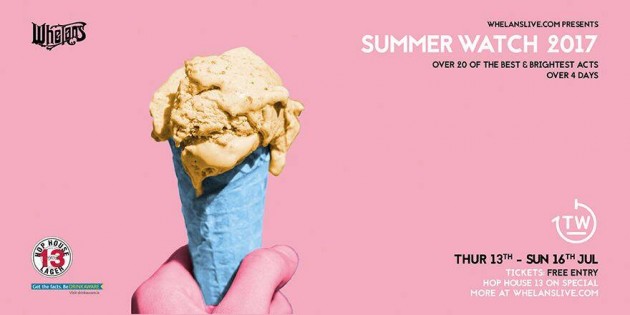 Irish International A Cappella Festival 2017
A brand new three-day music festival celebrating the genre of modern a cappella.
Taking place in venues all across Dublin, festival hosts Ardú will be joined by International Barbershop Quartet Champions, 4 in a bar, as well as 2016 Ireland's A Cappella competition prizewinners, The Apple Blossoms and The Ramparts.
For more information on venues ans show times check out irishacappella.com.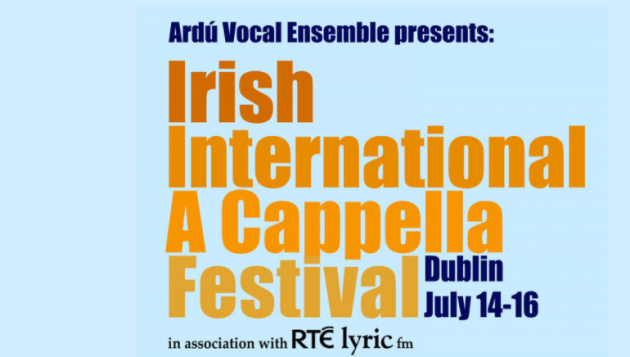 Publess Pub Quiz – The Quiz of Thrones
Season seven is almost upon us, so why not get in the Westeros mood by testing your knowledge of all things Game of Thrones?
Grab your fellow GoT fanatics and head down to The Clockwork Door this Saturday for a pub quiz like no other.
Kicking off at 4:00pm, there will be fantastic prizes for the winners as well as the chance to discover everything you didn't know about the hit HBO show.
Click here for more information.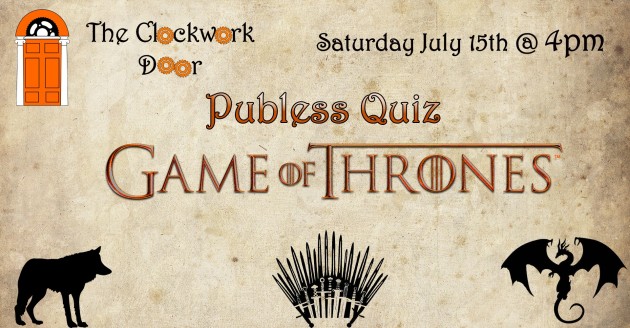 DIY Play at the Smock Alley Theatre
Ever watched a play and wished things could have happen differently?
Well, this DIY play is right up your street.
In a theatre experience like no other, audience members are invited to help characters solve a comedy mystery – or make it harder for them.
The best part is the actors will be as surprised as you are!
The cast on July 15 will include Anthony Kinehan Michelle McMahon Matthew O'Brien and the shows kicks of at 8:00pm.
Tickets are €10.00 and are available here.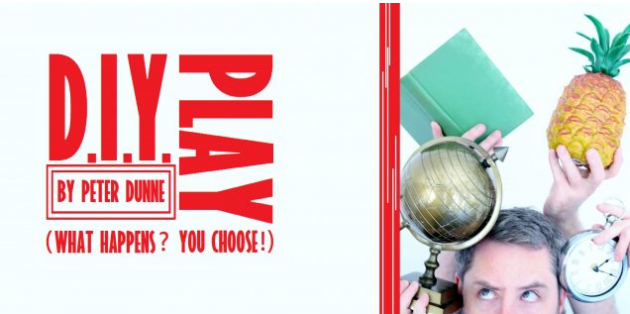 The Great Gatsby at the Gate Theatre
The Gate theatre is inviting audiences into one of Jay Gatsby's legendary parties.
For the summer of 2017 only, seats will be removed and chandeliers will be lowered, transforming the auditorium into the Gatsby Mansion.
Step back in time for this immersive adaptation of F Scott Fitzgerald's classic novel which puts you at the heart of the action.
Expect music, cocktails and scandal as you follow the action around all areas of the Gate.
While the cast will be attired in exquisite 1920's costumes designed by Peter O'Brien, audiences are also encouraged to dress in 1920's style.
Shows run from July 6 – September 16, 2017 and tickets ( €28 – €42) are available here.
Photograph: Agata Stoinska