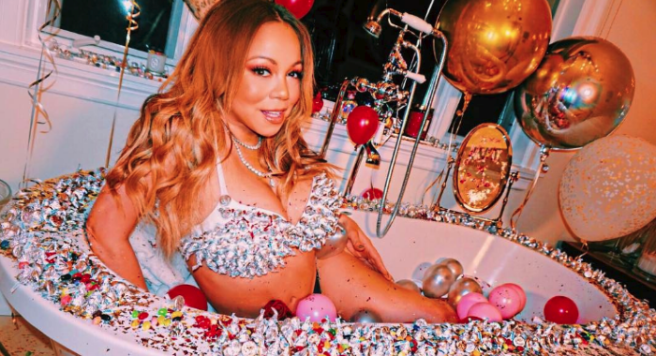 Mariah the MUA? Ms Carey is launching a beauty company
Mariah Carey is basically the queen of glam, and has now decided to open a beauty company.
The singer and her manager, Stella Bulochnikov, are planning to open their first beauty parlour in Beverly Hills.
An insider told Page Six: "Mariah and Stella are opening a business together, their own beauty company that they hope will feature their own products of makeup, skin care and fragrances.
The performer and her team were spotted viewing empty retail spaces in Beverly Drive, and knowing Mariah, bigger is most definitely better.
The move comes after she launched a collection with MAC last year, and after its major success, sources believe she wants to launch her own line by the end of this year.
However, her MAC collection wasn't the first venture she had into the beauty and fashion game.
Back in 2007, Elizabeth Arden released her hugely successful fragrance, M, and back in 2006 she released a jewellery and clothing line with Glamorized.
With all of this experience under her belt, it's no wonder she's launching a company of her own!