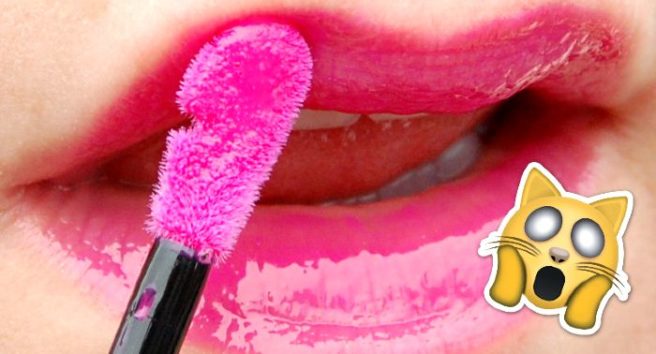 'Kissing a kitten's nose' So, we're kinda freaked out by this lipgloss
Don't get us wrong, we love cats and kittens. But saying that, we don't want them mixed in with our make-up.
First spotted on Geek.com, cosmetics brand Felissimo Nekobu creates beauty products "meant to evoke feelings of cuddling and kissing cats."
That all sounds well and good, but we're not too sure about its latest item on the market.
The brand created a lipgloss that feels like your kissing a kitten's nose when you apply it… But, you rub lipgloss all over your mouth, and we don't particularly fancy rubbing a kitten's nose all over our lips now, do we?
The product, named 'Neko no hana ni kisu shita mitai – hinyari ohana', or in other words, 'It's like I've just kissed a cat's nose – a pleasantly cool nose', all come with a "kitten milk" scent, and we're just properly freaked out by it all.
We love cats and want to cuddle them all day, errr'day, but this cosmetics brand may have gone a tad too far with this one.