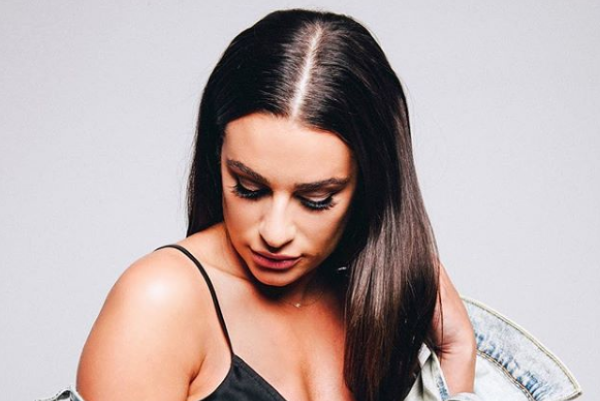 Lea Michele says she "blacked out" when her fiancé proposed
No matter how your partner pops the questions, it is always full of emotion and a memory you won't forget…unless you're Lea Michele.
As her now-fiancé Zandy Reich got down on one knee, the glee-actress was so taken back that she blacked out.
Revealing to People, Michele explained her shock.
"I was surprised…I think the first thing I said to him was, 'Stop joking around!' So I was super surprised."
"Everyone said, 'Try to be present because it'll happen so quickly.' Which I didn't listen to at all and blacked out and I barely remember. We both blacked out and were like, 'What? Did we say yes? Is this happening?' " the 31-year-old said.
The proposal took place last April in the Hamptons, as the actress relayed during an appearance on Watch What Happens Live with Andy Cohen.
Her boyfriend of over a year, Reich (the president of clothing company AYR) asked the question with a four-carat diamond ring personally designed for Michele with Leor Yerushalmi and The Jewelers of Las Vegas.
"It was so great…It was very private, so it was just nice to be with our families and stuff for a while," she told People.
The actress says she is still getting used to the idea of being someone's future wife and added her engagement "doesn't feel real" yet, as she gets stuck into wedding planning, when her hectic schedule allows, of course.
"I'm definitely thinking about it! I'm a busy person and I feel like you have to make it a priority because if you don't, there's always stuff that's going to come and get in the way and take your time and attention," she reveals.
"I try to make sure I try to carve out a little bit of time every day to just chip away at some planning."
When it came to knowing that Reich was the one, she says it was her father's stamp of approval that got the actress thinking.
"I think when I realised my father potentially liked him more than me," she said. "I really think that's when I realised he was the one!"