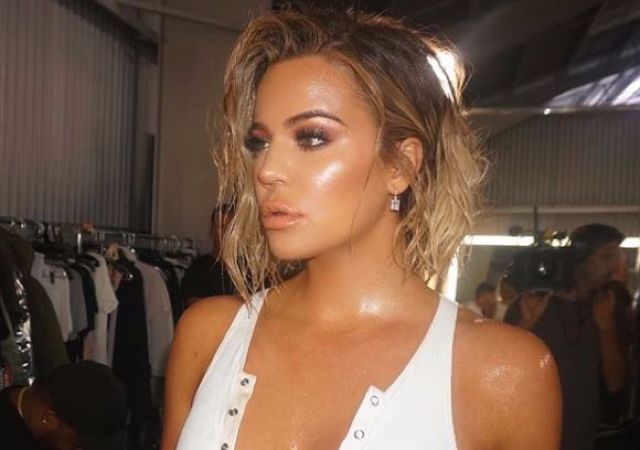 Khloé Kardashian responds to pregnancy rumours on Instagram
Last month, fans of the Kardashian family were sent into a tailspin when rumours began circulating that not one, not two, but three of the world-famous sisters were pregnant.
And while Kim has confirmed that she is, indeed, set to welcome a third child with husband Kanye, Khloé and Kylie have refused to confirm their own reported pregnancies.
However, it seems like Khloé may be growing tired of the speculation if a post on Instagram is anything to go by.
Taking to the site in recent days, the 33-year reality star and businesswoman showcased a piece from her Good American line, and it wasn't long before social media users began discussing whether Khloé's pose was an attempt to conceal a baby bump.
"I see her bump. I really believe she is pregnant and don't nobody deserve a baby more than her after all she has been through," wrote one.
"Hurry up and make a new show of you and baby and Tristan!!! Congrats again," added another.
Feeling compelled to address the comments, Khloé chose to dismiss the reports, explaining that the 'bump' her fans are apparently seeing is little more than the design of the skirt.
"This is a peplum skirt, " Khloe wrote beneath the post which has been liked more than a million times in three days.
"It flairs out at the bottom. It's just the way the skirt is designed. In some of the next pictures coming up from the SAME shoot. Showing a lot of skin…"
Seriously though guys, what bump?