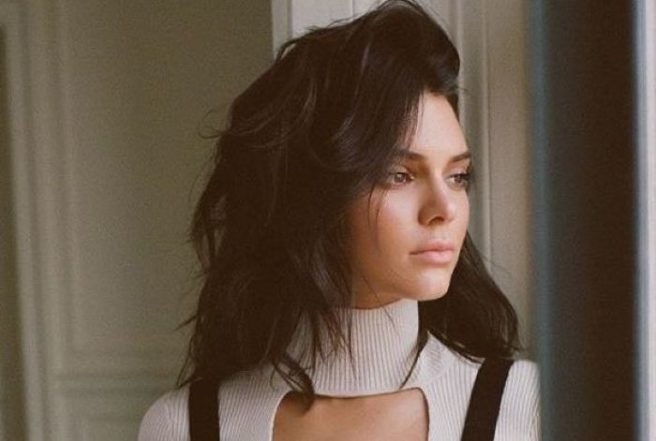 Kendall facing major backlash from models after slating their work
Kendall Jenner has ruffled some serious feathers in the modelling industry with a recent statement she made to Love Magazine.
'Since the beginning we've been super selective about what shows I would do. I was never one of those girls who would do like 30 shows a season or whatever the fuck those girls do,' she told the magazine.
'More power to 'em. But I had a million jobs, not only catwalks but everything else. The whole combination was very overwhelming and I started to freak out a little bit and needed to take a step back,' she continued.
The first part of her statement has pissed off quite a few of her fellow models, who had made statements in response to her words.
Sharing a series of snaps of models sleeping and eating backstage, supermodel Vlada Roslyakova, who has appeared on over 400 magazine covers in her stellar career, clapped back in defence of hard working models.
'Just a REMINDER That some of "THOSE GIRLS" who would do like 86 shows a season, not 30, "or whatever the fuck else those girls do" didn't have a luxury to say NO to jobs and be "super selective about what shows they do" in order to be able to BUILD their CAREERS during non-instagram days, and get "more power,'" the Russian model wrote.
'RESPECT and Thumbs Up for all the LADIES who went and still are going thru those days of hard WORK, surviving on two hours of sleep in models apartment, coffee and backstage food.'(sic)
Victorias Secret model Luma Grothe also offered her two cents, sharing that it took five full years in the industry before she had the opportunity to walk in fashion week.
Taking to her Instagram story, she praised Kendall for speaking out about her anxiety, and shared a post from Instagram account @shitmodelmgmt, which reads: 'Here's whatever the fuck we do: we start our career as nobody's. Coming from nothing, and in the city, no one knows our names. We have to work ourselves to death to try to even possibly make ourselves known.'
'We cant choose what shows we're in, we literally pray to whatever is out there to give us ONE show, and if we get 30 shows, best believe we're doing all of them. It would be amazing to be able to pick and choose what shows to do, but we have to do it the hard way.'
Adding her own story, Luma wrote: 'When I started in this industry, I was pretty much starving for the first 3 years.'
'Working every single day for free. Waiting for the day someone would notice me and my hard work and give me the chance to do one show.'
'I couldn't even go home for Christmas because I was absolutely broke. I had to work so hard for people to even remember my name. If you are "one of those girls" who does 30 shows a season and works so freaking hard to make your mark in this industry, just know, I love you to death and you are a bad ass.'
It looks like Kendall might be on the receiving end of some nasty looks next Fashion Week…