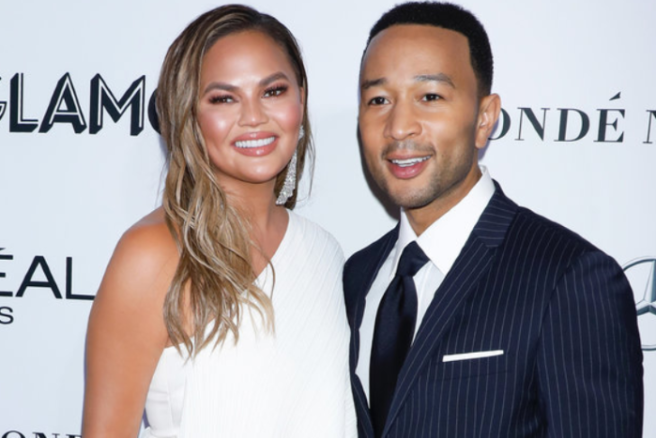 'It hurts every time': Chrissy Teigen responds to pregnancy rumours
Clap-back queen and general amazing human Chrissy Teigen made an important point when a fan asked if she was pregnant.
The internets favourite social media darling has a reputation for slamming the trolls, but she had a dignified response to an Instagram user who asked about a possible baby bump.
Teigen is currently in Italy with her husband, John Legend, and her two children. Her latest Instagram snap sees the model wearing a towel as a dress, and one commenter wrote, "Baby bump?" as a response.
Chrissy perfectly explained to the commenter why asking a woman if she's pregnant can be extremely hurtful, and we love her for it.
Teigen herself had issues with conceiving in the past, and used her last frozen embryo after rounds of IVF in order to have her second child, Miles.
The star replied to the baby bump comment with compassion, but perfectly explained why it's not appropriate to ask questions such as these.
"I know you didn't mean it to be rude, but think twice about asking this," Teigen wrote. "There are people who have trouble conceiving, and it hurts every time."
She continued; "I'm not pregnant but would be happy if I were. But I'm also happy not to be!" she said. The mum-of-two has been praised for her honest reply to a hard question.
Another fan pointed out; "It also hurts when you are trying to lose your baby weight and still have a bump and people ask or think this question."
Teigen commented in response; "I'm already reminded of it every time I get out of the shower, I don't need to hear it on the daily."
Whether it's fertility, post-partum depression or her post-baby body; Chrissy is truly an authentic spokeswoman online for every mum struggling with the realities of motherhood.
She's never one to hold back when faced with parent-shaming or intrusion from fans, and we're glad she schooled this fan on the topic of conception.