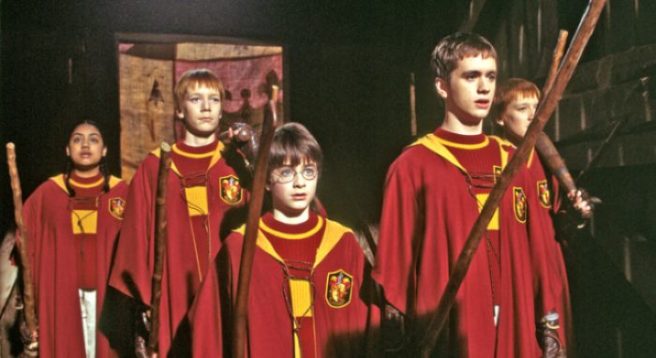 Ireland is in the European Quidditch Games and here's where to tune in
When we watched the Quidditch Championships on Harry Potter, we cheered for Gryffindor to take home the house cup.
And now, you can cheer on Ireland in a real-life Quidditch game.
Yep, Ireland is taking part in the European Quidditch Games in Oslo this week, and we're looking forward to seeing the skills the teams learned from the movies.
Our jerseys have arrived! Here's @dublinddragons showing off the new kit at our last #teamireland training before @IQAEuroGames next week pic.twitter.com/7snyqXCamw

— Quidditch Ireland (@QuidditchEire) July 2, 2017
This will be the second edition of the biennial tournament, where countries are split into three groups of five teams.
Ireland is grouped with Slovakia, The Netherlands, Poland and Sweden.
Our match schedule for day one has been released! Times are GMT+1, and the livestream will be available here: https://t.co/ARBuAULvZq pic.twitter.com/jS2smJlu46

— Quidditch Ireland (@QuidditchEire) July 1, 2017
The first ever European Games were won by France in 2015, and now Ireland is looking to take home the Quidditch trophy.
If you fancy catching a bit of the action, check out the link in the tweet above, where you can watch a live stream of the event.