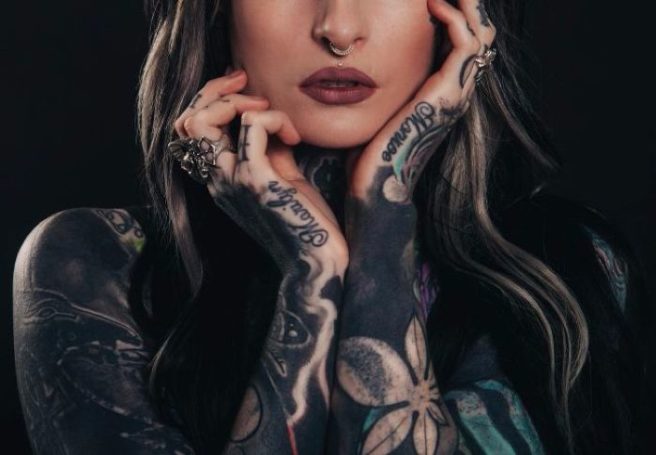 Inking inspiration: The tat vibes we can't get enough of on Instagram
Choosing a tattoo can be a deeply personal moment for some, and an off-the-cuff decision for others.
But no matter how much or how little time and energy you put into your inking, you are guaranteed to divide opinion no matter what choice you make.
Take Chris Zylka, for example.
The boyfriend of reality star-turned-DJ Paris Hilton, Chris decided to add to his collection of body art with an inking dedicated to the woman in his life – a decision she couldn't wait to share on Instagram in recent days.
Uploading a snap of Chris' arm, Paris gushed: "Such a lucky girl! My love surprised me & got my name tattooed in #Disney font. And said cause I'm his most magical place on Earth & he finally found his fairytale princess."
She finished the caption with '#BoyfriendGoals #ParisForever', and while some gushed over the tat, others couldn't help but pour scorn.
With that in mind, we decided to have a good mooch on Instagram for some of our favourite designs, so if you're in the market for a new inking, check out some contenders below.
1. We adore.
2. So pretty
3. So delicate
4. Yaaas Kween.
5. BackGoals.
6. Oh and then there's this.
7. And this.
8. That font though…