'I f*cked up' Lorde apologises over reference to friendship with Taylor
Lorde's second album has just dropped, but unfortunately for the singer, the press and public are currently more interested in remarks she made about her friendship with Taylor Swift.
In a recent interview with The Guardian, the New Zealand-native attempted to explain the dynamic of her relationship with the Out of the Woods singer, but she didn't exactly choose her words carefully.
Referring to the fact that Taylor's high-profile status makes standard BFF activities a little difficult, Lorde made an ill-advised comparison to autoimmune conditions.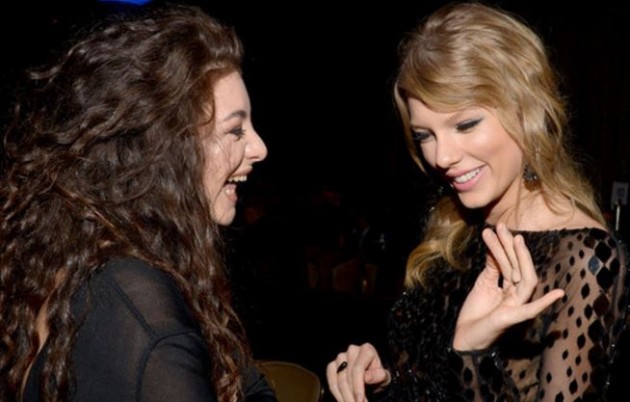 "It's like having a friend with very specific allergies," she surmised in a particularly odd analogy.
"There are certain places you can't go together. Certain things you can't do," she continued. "There are these different sets of considerations within the friendship. It's like having a friend with an autoimmune disease."
And Twitter is unsurprisingly far from impressed with the comparison.
Taking to social media to berate the singer for her 'insensitive' comments, members of the public wasted no time highlighting the incongruity of the singer's questionable comparison.

I really don't think lorde even knows the difference between allergies and autoimmune disease that's where her real mistake was lol

— liz (@sparksflytori) June 20, 2017
As someone with #CPPS Lorde comparing her friendship with T-Swift as "an autoimmune disease" has really pissed me off.

— Michael McDonald (@__mikes) June 19, 2017
hey @lorde I've got an autoimmune disease where's all my billions of dollars, manhattan apapartment and teams of crack lawyers at? #wtf ????

— Kate Winifred (@Kwgreenaway) June 19, 2017
Following the backlash, Lorde took to Twitter to both apologise and clarify her remarks with Twitter users who demanded Lorde acknowledge the insensitivity of her comments.
"Didn't mention Taylor, but regardless, I f*cked up and that was really insensitive. I'm sorry," she wrote in response to one person's outrage.
Hmmm…