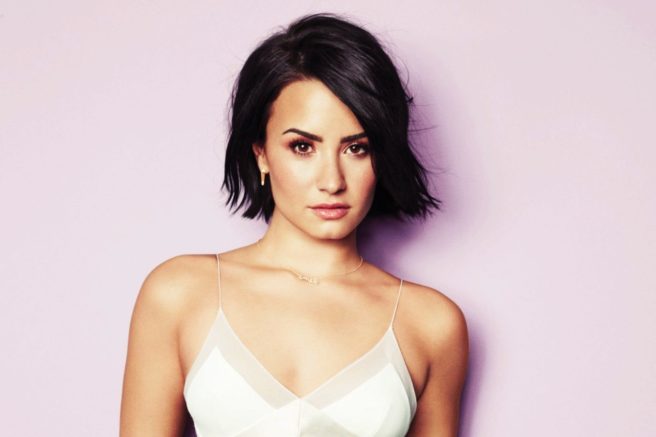 'I am more than a jean size': Demi Lovato shares advice on self-care
Demi Lovato has been busy spreading messages of self-love and body-confidence across social media this week.
The singer developed bulimia at a young age and has been incredibly open and honest about her journey to recovery ever since.
Demi often stresses the importance of self-care and encourages her fans to love themselves for who they are.
She has come a long way, and her latest posts prove it.
For World Health Day, the star took to instagram with this message for her followers:
"Every day you have the chance to turn it all around. Take care of your body and mind, and it will take care of you back."
Earlier in the week, Demi posted a series of tweets in which she spoke openly about her eating disorder and reminded us all that we are so much more than our clothes size.
Sometimes when I'm having bad body image issue days, I remind myself that I'd rather live in freedom from my eating disorder than worry

— Demi Lovato (@ddlovato) April 11, 2017
about what people think about my body. I am more than a number and a jean size. Fuck yeah!

— Demi Lovato (@ddlovato) April 11, 2017
Guess what, I got stretch marks and cellulite and I'm totally cool with it.

— Demi Lovato (@ddlovato) April 8, 2017
Look in the mirror and tell yourself how beautiful you are as many times as you need to until you believe it. #selflove

— Demi Lovato (@ddlovato) April 10, 2017
The star's words of wisdom are something we could all take on board.
Cut yourself some slack and learn to accept and love the things you can't change – just like Demi has.
Oh, and while we have you; don't forget to have your say in the inaugural SHEmazing Awards this May! It's time to vote, and you can do it right here!