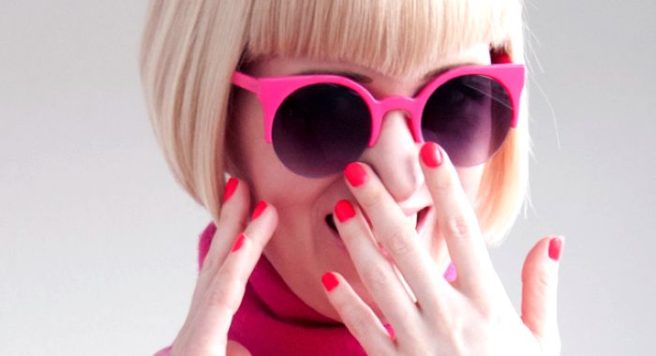 Huh? People who wear 'out there' clothing are likely to be jealous
If you want to wear something, wear it. We pretty much stand by that here at Shemazing!
But a recent study has suggested that if you wear 'out there' clothing, you're a jealous person.
Research carried out by Xun Huang found that, particularly in relationships, wearing something a bit wild means you're feeling insecure about something – or someone – in your relationship.
One group of experiments involved the participants imagining they were going to a party – one group had a 'formal work do' and the other, a friend's 'costume party'.
With those two groups, each were asked to pick out a pair of sunglasses to wear to each event. One set of sunglasses were ordinary, and the other were an over-the-top pair.
In the conclusion of the research, those who picked to wear the extravagant pair – even to the work do – had a desire to attract attention from the partner and didn't mind public embarrassment because of it.
But hey, what if you just really like the pink glitter sunnies or flamingos are your fave animal so you choose the feathered-lined pair?
It also noted that type of behaviour also happens in sibling relationships. Take from it what you will.