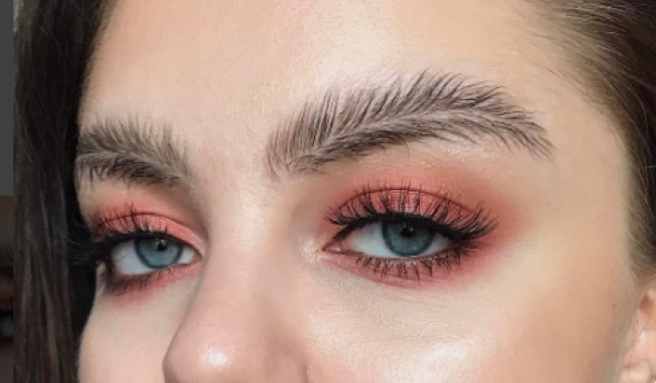 Hmmm…We're completely torn over these trending feather brows
There are always plenty of odd Instagram beauty trends doing the rounds online, and the latest involves a set of very bold brows.
Feather eyebrows have taken the online beauty community by storm, with tonnes of posts in the hashtag showing off the daring look.
The response has been very love-hate, with some hailing it as the ultimate festival eyebrow, and others hating on the face-framers entirely.
Talented makeup artist Stella Sironen started the trend, after posting an up-close photo of her feathery brows to Instagram.
"So i'm starting this new brow trend please recreate it and wear it everyday, " she jokingly captioned her Instagram post.
The MUA gave full credit to her pal who accidentally stumbled upon the look while brushing her brows
The look has since spread all over the internet, with multiple MUAs recreating the feather brow.
While the look is pretty cool, unusual and artistic, it may have to be reserved for the uber-cool festival fashionistas, rather than being a day-to-day brow.
Kudos to these MUAs for their creativity.
Feature image: Instagram / Stella Sironen
Oh, and while we have you; don't forget to have your say in the inaugural SHEmazing Awards this May! It's time to vote, and you can do it right here!