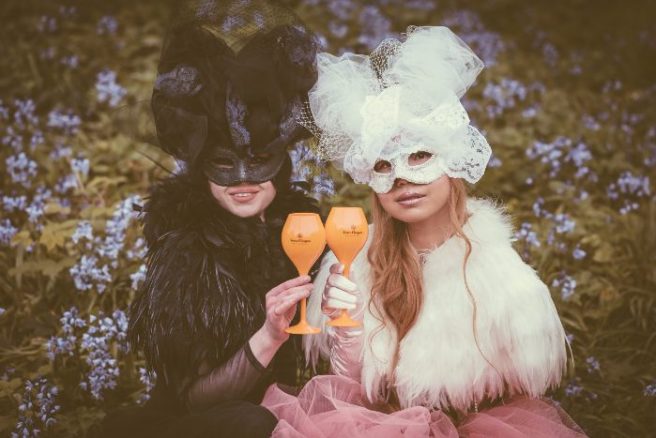 Hey foodies! Body & Soul's First Tastes experience sounds delish
Body & Soul is on the horizon, and while it boasts an incredible musical line-up, the First Tastes eatery endeavour by Food on Board and Veuve Clicquot is high on our must-see list.
The brand new food area is committed to focusing on high-end, sustainable and delectable cuisine.
Curated by Food on Board, the Veuve Clicquot Sparkling Conversations Salon is set to deliver a line-up of guest speakers, to bring sustenance to our minds as well as our bodies.
There are a number of personalities on board, including Niall Sabongi of Rock Lobster to give Irish oyster shucking demo, and Karen O'Donohue of GIY Ireland to divulge the positive aspects of growing your own produce.
The world's top female sommelier, Julie Dupouy will enlighten guests on how to perfectly pair fine champagne with food, while the Life Behind The Lens segment by Kevin Thornton will give budding foodstagrammers the details of the visual aspects of 'food as art.'
In Brunch101, attendees will learn the secrets of being brunch-ready, and The Taste's Darina Coffey will be discussing and demonstrating some of the Top Food Trends of 2017.
Love a good spice bag? Well, the creator, of 'The Best Spice Bag Ever' Chef Kwanghi Khan will be sharing his secret recipe for the sensational seasoning.
These amazing speakers will be joined by many more, for detailed demos, discussions and tastings.
Along with the beautiful banquet of food available, guests will have their ear canals caressed by a series of tunes from some epic DJs, including Lex Woo, Ted Cardaci an The String Theory Sound System with DJ Mog-Y.
The clue might have been in the name for this one, but the First Tastes dating service wil also be on hand to pair festival strangers with a special picnic and champagne on the lake, to forage festival friendships and maybe even more. Spots for the dating service are €25.00 and will soon be available to book via the Body&Soul website
There will even be a magical masquerade ball on the Saturday evening, with The Correspondants serenading masked revellers.
We'll see you there, champagne in hand.