'He held me down' Ed Westwick has been accused of rape by actress
Trigger Warning: This article contains descriptions of rape and sexual assault.
Actress Kristina Cohen has accused Gossip Girl actor Ed Westwick of rape.
Kristina wrote an extensive post about her alleged experience on Facebook last night.
Kristina detailed that the assault allegedly happened while she was dating a producer who was friends with Westwick, and claims that the rape occurred at the actor's home three years ago.
'It was this producer who brought me up to Ed's house where I met Ed for the first time. I wanted to leave when Ed suggested "we should all f*ck". But the producer didn't want to make Ed feel awkward by leaving,' she wrote in the post.
'Ed suggested I nap in the guest bedroom. The producer said we would stay for just another 20 more minutes to smooth everything over, and then we could leave.'
'I went and laid down in the guest room where I eventually fell asleep, I was woken up abruptly by Ed on top of me, his fingers entering my body.'
'I told him to stop, but he was strong. I fought him off as hard as I could but he grabbed my face in his hands, shaking me, telling me he wanted to f*ck me,' she continued.
'I was paralysed, terrified. I couldn't speak, I could no longer move.
'He held me down and raped me,' she claimed.
Ed Westwick raped actress Kristina Cohen. I'm not surprised, he's trash on and off screen. I have so much to say about this. pic.twitter.com/p2lv7Tbr96

— Dani. (@jojonaslevesque) November 7, 2017
Kristina also detailed the guilt she felt after the incident, and how she was told by her boyfriend at the time that she didn't want to be known as 'that girl.'
'The producer put the blame on me, telling me I was an active participant,' she claimed.
'Telling me that I can't say anything because Ed will have people come after me, destroy me, and that I could forget about an acting career.'
'Social conditioning that everything is always the woman's fault?'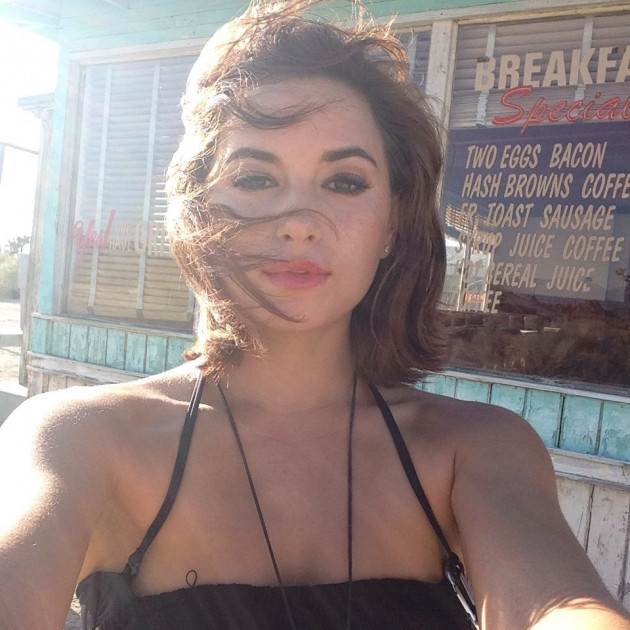 Image: Facebook / Kristina Cohen
'That a man's inability to keep himself off of our bodies is somehow because of us, not him?'
Kristina felt that she had to speak up and describe what happened to her after the recent outpouring of sexual assault claims in Hollywood.
'Men like Ed using fame and power to rape and intimidate but then continue through the world collecting accolades.'
'I hope that my stories and the stories of others help to reset and realign the toxic environments and power imbalances that have created these monsters,' she finished her online testimonial.
Westwick has not yet commented on the alleged assault.