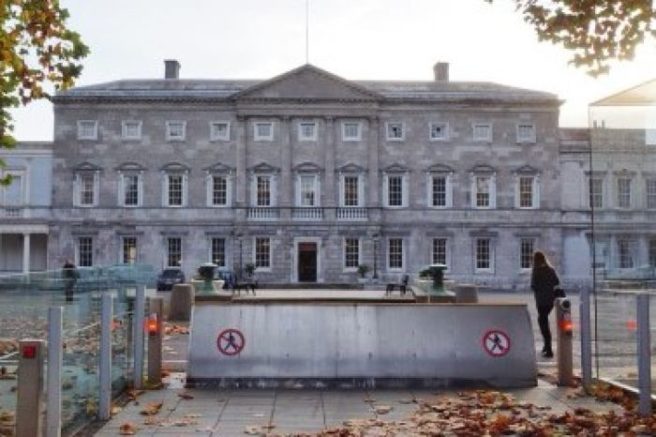 Fianna Fáil leader Micheál Martin voices support for Repeal the 8th
For the past two days, the Dail has been in discussion regarding the referendum to repeal the 8th Amendment.
In a break through moment, Fianna Fáil leader Micheál Martin told the delegation that he supports the repeal of the amendment.
'If we are sincere in our compassion for women, and if we are sincere in respecting their choices, then we must act,' he said.
I'm conscious that not everyone will agree with the view that I have come to on the 8th Amendment, but it is my honest view of what I think is the right thing to do. As a country, we owe it to each other to have a compassionate debate.

— Micheál Martin (@MichealMartinTD) January 18, 2018
'The 8th Amendment has been shown to cause real damage to Irish women,' he continued.
'Following a long period of reflection and assessment of evidence before the Oireachtas committee, I believe we should remove the Eighth Amendment from Bunreacht na hÉireann and I will vote accordingly,' he finished.
Martin's words are a departure from his original stance of being against a repeal of the amendment.
Is that a Repeal jumper peeking out from under Micheal Martin's shirt there? This is thanks to unpaid, volunteer activists standing up and working for change. Seriously historic. #Repealthe8th

— Karen Mulreid #Repealthe8th (@beatingblog) January 18, 2018
His words were met with praise by pro-choice activists.
Taoiseach Leo Varadkar is expected to reveal his own views on the 8th at the end of this month.
'The Abortion Rights Campaign is glad to see that the recommendations of the Citizens' Assembly and the JOC have been accepted by a majority of TDs, including Fianna Fáil leader Michéal Martin,' said ARC spokesperson Linda Kavanagh.
– @MichealMartinTD of @fiannafailparty " I believe the case for change is justified by the full range of evidence available to us and I will vote for this Change" #8commitee #repealthe8th
.
I may be crying. pic.twitter.com/KWEUdRnK6q

— AnnaCosgrave (@AnaCosgrave) January 18, 2018
'We'd like to commend all TDs who spoke in favour of repealing the 8th Amendment and adopting the JOC recommendations.'
'Many TDs have educated themselves on this topic and are finally in line with the majority of the Irish people.'
'We want to acknowledge how they bravely faced up to a conversation and debate that successive governments have avoided for decades.'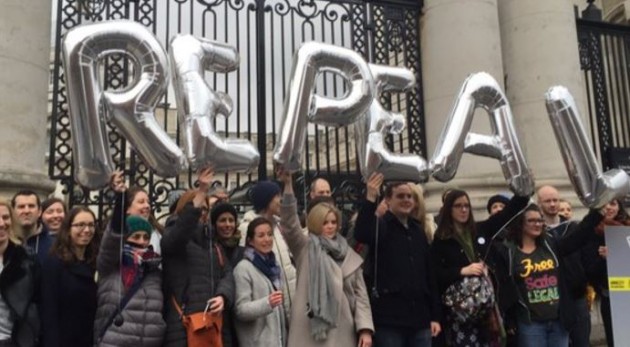 However, Ms Kavanagh expressed concern about reports that the government may decide to replace rather than repeal the 8th Amendment:
'Abortion and the healthcare of those who can get pregnant in Ireland should not be a constitutional matter,' she said in a statement.
'Repealing the 8th Amendment is the first step in making the much needed changes to our healthcare system to bring us in line with international standards and medical best practice.'