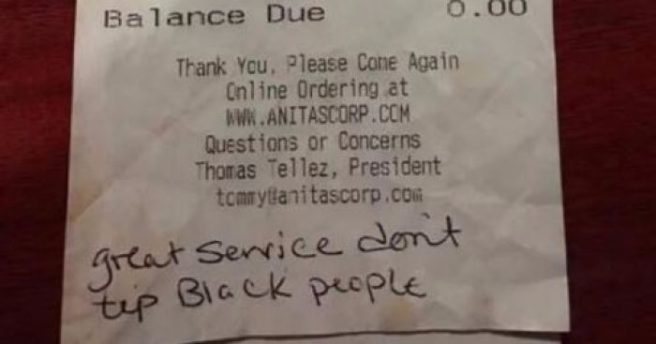 'Don't tip black people' Twitter has DEFENDED racist remark on bill
A waitress working in a restaurant in Virginia made headlines this week when the customers she had been serving acknowledged her hard work, but refused to tip her on the grounds that she is black.
"Great service, don't tip black people," wrote the couple after finishing their meal in Anita's New Mexico restaurant.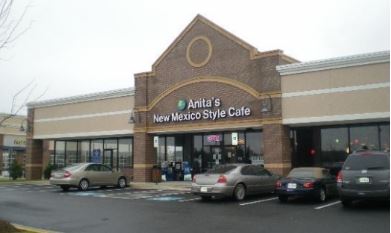 Speaking to NBC Washington about the shocking message she received on the bill she provided her customers, Kelly Carter said: "It was just total shock, that's all I can say."
And while the vast majority of us were left stunned by the story, a worrying number of people accused the National Association for the Advancement of Coloured People of perpetuating 'fake news' when they shared an image of the receipt on their Twitter page.

Hatred will not be tolerated and we will not keep quiet. This has been confirmed and did happen per Mgr @ Anita's in Ashburn. pic.twitter.com/UKaLCaKf9h

— Loudoun County NAACP (@NAACP_Loudoun) January 8, 2017
"This is fake. you should apologize for perpetuating #fakenews and encouraging ugly assumptions about white people." wrote one Twitter user.
"FAKE! You are a bunch of race-baiting hypocrites. She obviously wrote that message herself. Shame on you," added another.
Echoing these sentiments, another member of the public wrote: "I don't believe a racist would state "Great Service". Probably left cash as a tip and this is another story to be debunked."
Reflecting on the couple's attitude towards her, Kelly told the press: "I looked at the receipt three times because I was shocked, because I've never been a server and seen that."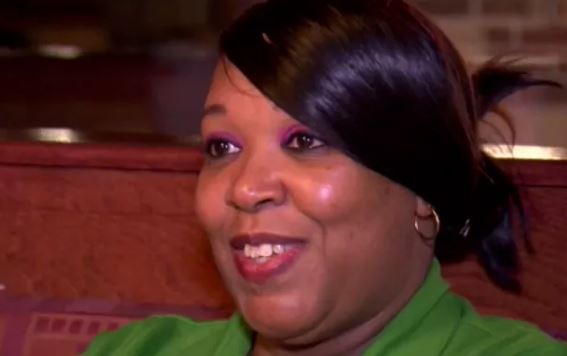 "I keep my head up. You have to keep moving. One hateful remark cannot stop me. You've got to forgive and forget and move on," she added.
Responding to those who disputed the authenticity of the story, the NAACP tweeted: "We will not apologize for the truth."
Thankfully, a fundraising page has been set up for Kelly in the wake of her experience, and currently stands at €2,778.