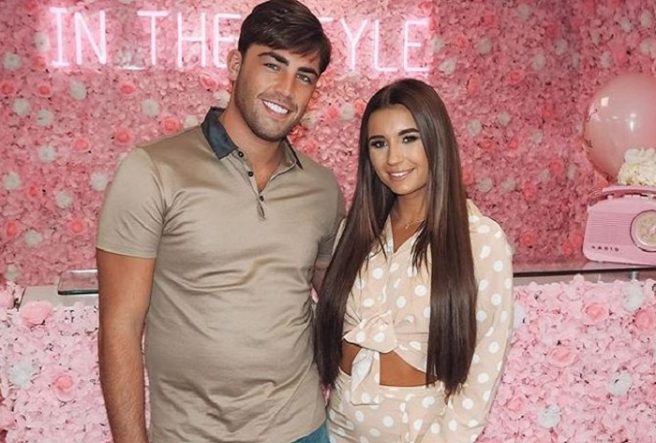 Dani Dyer and Jack Fincham have adopted the SWEETEST puppy
They may not be engaged (yet) but Dani Dyer and Jack Fincham have taken quite the serious step in their relationship.
The Love Island couple has adopted a puppy and their new fluffy friend is by far the cutest pup we've ever seen.
Dani posted a photo of her boyfriend and their new doggo to her Instagram account. She captioned the snap: "My heart."
The Love Island winners decided to call her Sandy and the reason why is absolutely gas.
"I've called the dog Sandy, because I'm Dani – from Grease – so I can sing the songs to her. I'm excited."
Apparently, Jack was the one who suggested expanding their family by adopting a furry friend.
"I haven't really had many dogs in my life. My dad was brought up with dogs around him and always wanted to have a dog. But, my mum never did, and she was like: "Don't get a dog," so I've always had that in my brain," she revealed.
Dani told MailOnline that Jack twisted her arm about getting a pet. "He said, "It'll make me so happy Dan." And you know when they put on the puppy eyes, and then he was like: "Can you come with me to look at a dog?"
The 22-year-old is aware that owning a dog is a big commitment but she is so excited about their new addition.
We are so ready for the never-ending Instagram snaps of Dani and Jack's new pup. Sandy is adorable.