'Best buddies': Lewis and his BFFs opt for low-key celebrations
He's known for his amazing lifestyle – which often involves the best parties, yachts, A-list events, and famous girlfriends.
But Lewis Hamilton, fresh from his win at the British Grand Prix yesterday, showed his love for the simplier things in life in a touching Instagram post this afternoon.
Captioning the shot, 'my best buddies,' the F1 champion can be seen holding a tennis ball aloft in front of his two transfixed bulldogs, Roscoe and Coco.
And just days ago, the 30-year-old was seen riding his motorcycle with the pampered pooch also on board.
The two-and-a-half year old canine has been spotted on the red-carpet too: he attended the BBC Sports Personality Of The Year Awards with Lewis late last year.
He furthermore has a pass to the coveted Formula 1 paddock – something which sponsors and corporations pay around €1.5m to secure.
Given to him by F1 billionaire Bernie Ecclestone, Roscoe's pass even features his photograph, in which he dons an expensive pair of Beats headphones.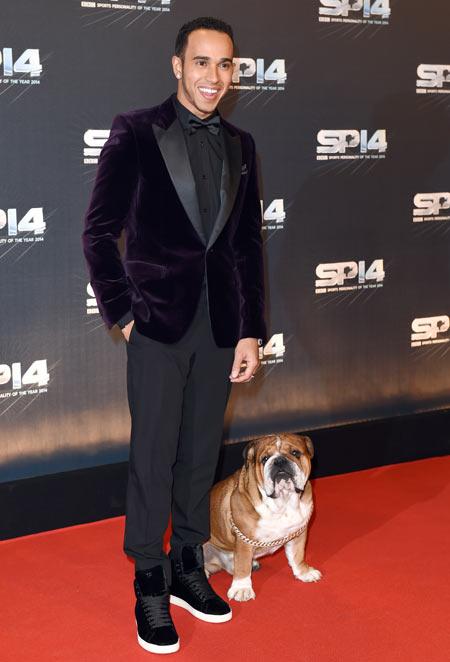 Half way through the season, Mr Hamilton now leads the 2015 championships ahead of Nico Rosberg and Sebastian Vettel.
And among the many fans quick to offer their congratulations was Kris Jenner.
The Kardashian-Jenner matriarch is rumoured to be keen to see Lewis and her daughter Kendall in a relationship, and indeed the sportsman has been hanging out the teenage catwalk model since his split from singer Nicole Scherzinger in February.
"She really wants Kendall to date him," a source told The Sun recently. "Lewis and Kris have become friendly in recent months and she thinks he's perfect for her daughter."