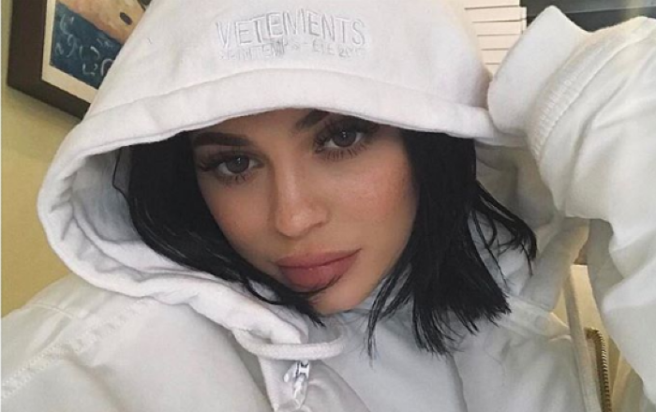 Beauty gurus rejoice! Kylie Jenner is launching a new lip kit line
Kylie Jenner is constantly expanding her cosmetics empire, and is known for dropping hints about her up-and-coming products on social media.
Her latest addition to the Kylie Cosmetics range was pretty unexpected, with the beauty guru launching four new lip kits in a brand new consistency.
The new velvet formula kits are designed to mimic the effect of the textured fabric.
The beauty guru surprised fans with the announcement of her new lip kits, as she hadn't previously given any hints that some new kits were on the horizon.
"I think it's a good time that I let you guys in on something really exciting," said the teen, in a Snapchat story about the new launch.
"I have been working on a brand new lip kit that I think you guys will die for."
"This is a brand new formula lip kit, my velvet liquid lipstick. These are amazing, I did these for my girls who don't really love a matte lip.
"I have been wearing these non-stop," she said.
The four new shades are all on the neutral spectrum, and are called Charm, Harmony Dazzle, and Rosie.
The kits are dropping on March 16 at 11pm, and we're relly excited to get our hands on the new formula.
Knowing Kylie's cosmetic launches, these kits will sell out in 10 minutes flat, so we're marking our calendars.