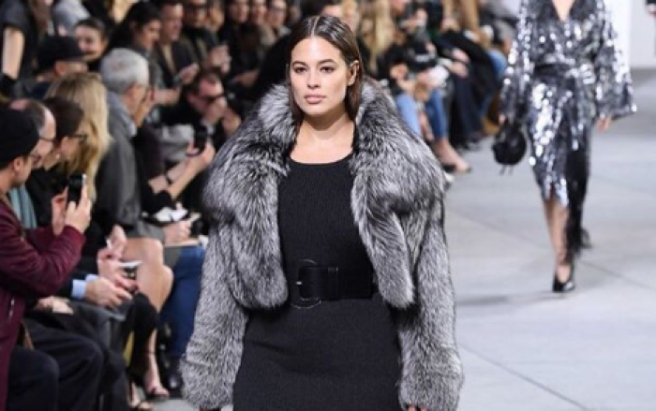 Ashley Graham is the first PLUS SIZE model to walk for Michael Kors
It's just about been a year since Ashley Graham graced the cover of Sports Illustrated, gaining the title as the first plus size model to ever do so, while simultaneously making huge strides for fat acceptance in the fashion and beauty industry.
Since then, the model's star has continued to rise. She has starred in countless campaigns, been featured on the cover of Vogue and was immortalised in plastic in the form of a mini-me Barbie doll.
Now, the model is taking on New York Fashion Week, and has become the first plus size woman to walk for fashion mega-brand Michael Kors.
Walking alongside the likes of Kendall Jenner and Bella Hadid, the model looked amazing on the runway.
"Thank you for the opportunity and showing that beauty comes in many different forms," the model said, captioning a snap from the show on Instagram.
"Don't let my runway face fool you, this is what really happens backstage! Thank you again Michael Kors and thanks to my boo Bella for giving me tips on my walk!" she said, on another image of her and Bella Hadid.
Ashley wasn't the only curvy model to be featured on a mainstream fashion catwalk at NYFW this season.
Plus size model Candice Huffine modelled two looks at the Prabal Gurung show on Sunday evening.
"Thank you Prabal, I love how you see the future for all women!" the model said on Instagram.
By the looks of things, NYFW is ready to embrace women of all shapes and sizes, and it's about time.