Alec Baldwin confirms that Hailey and Justin Bieber are married
Lat week, the paparazzi were all over Hailey Baldwin and Justin Bieber as they left the marriage bureau of a courthouse – but the young couple have continually denied that their wedding has already happened.
However, Hailey's uncle, actor Alec Baldwin, has revealed that he thinks the couple are already wed.
Speaking on the red carpet at the Emmys, Alec said that while he is not fully aware of what went down, he was under the impression that the couple tied the know last Thursday.
'They just went off and got married and I don't know what the deal is,' he said to reporters.
'We text Hailey every now and then. We met him one time.'
Sources told People of the courthouse civil ceremony's details, saying that the pair were planning to get married that day and have a wedding celebration with loved ones later on.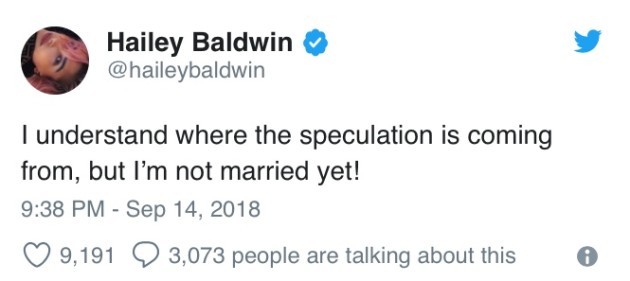 Alec's comments come after Hailey took to Twitter on Friday to deny she and Justin had married.
She wrote: 'I understand where the speculation is coming from, but I'm not married yet!'
We're not sure who to believe on this one.