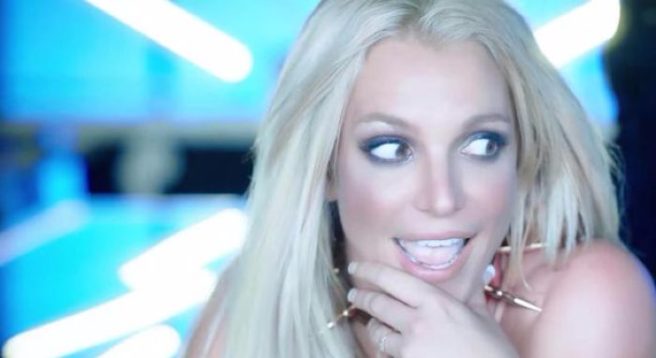 A Britney Spears and Too Faced Collab? We're so totally into this
To be honest, we're kind of surprised Britney has never done a make-up collab before.
She was our spirit animal growing up, and all of us wanted to look like her after she made the film Crossroads.
Well, the co-founder of make-up brand Too Faced has made us very excited with his latest social media post.
Jerrod Blandino took to Instagram to share a picture of what looks like a new eyeshadow prototype with the caption, "I'm a slave for you."
Ring a bell?
Obviously, Britney fans hit the roof, and the rumour mill quickly went into overdrive.
One fan wrote, ""If this is a Britney collab I will love you forever Too Faced," while another said, ""OMG PLEASE BE BRITNEY COLLAB PLEASE."
Too Faced said that they couldn't confirm anything at the moment, but we're hoping a Britney collab is on the way.