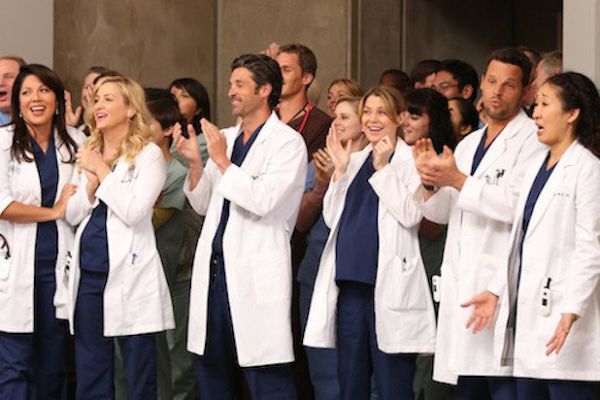 5 emotional stages every fan goes through during Grey's Anatomy
Grey's Anatomy is one of the longest-running medical dramas on TV at the moment. The show has been around since 2005, but we are still not sick of seeing Meredith, Bailey and Karev on our screens.
Every episode of the drama series leaves us in floods of tears, but no matter how many tears we shed, Grey's Anatomy will always be one of the greatest shows on TV.
Ahead of the season 14 finale, we conjured up a list of the five emotional stages every Grey's Anatomy fan goes through when they tune into that famous penultimate episode.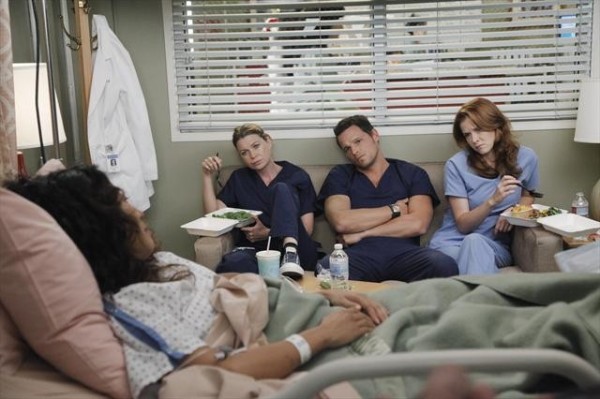 Nobody does a season finale like Shonda Rhimes!
1: Excitement: We can't help but feel like a giddy school kid once we hear Meredith's start her famous opening monologue. The thrill of the season finale never fizzles out, even after 14 seasons. The show's creators have no limits when it comes to shocking us. Anything could happen during the season finale of Grey's Anatomy.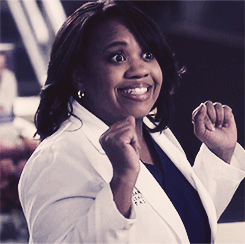 2: Nerves: As you sip on your glass of wine throughout the first ad break you soon realise that literally, anything could happen, anything, meaning you may have to say goodbye to one of your favourite cast members in the next hour! There have been many moments when Grey's Anatomy took our breath away, including Derek's shocking (and unfair) death, to April running away from her wedding with Jackson.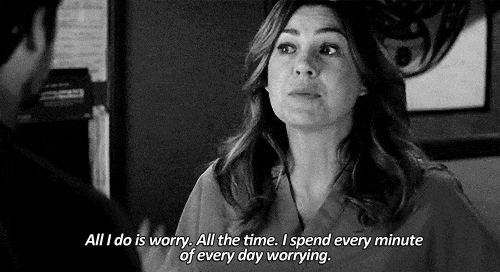 3: Stress: This show never fails to turn us into a ball of stress. The tense operating scenes, the heartbreaking arguments between our favourite couples, and the extravagant storylines have us on the edge of our seat. We can't help but wish we could fast forward to the end of the episode to make sure everyone and everything is okay.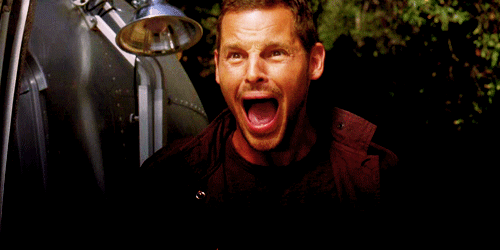 4: Anger: There have been many times when the show simply left is fuming like angry dragons. Sometimes it can just be way too cruel, like the time when we all believed Mark Sloan was out of the woods, or Izzie's exit, or the shooting episode when we lost far too many characters. We can't help but question why we put ourselves through the stress of this show.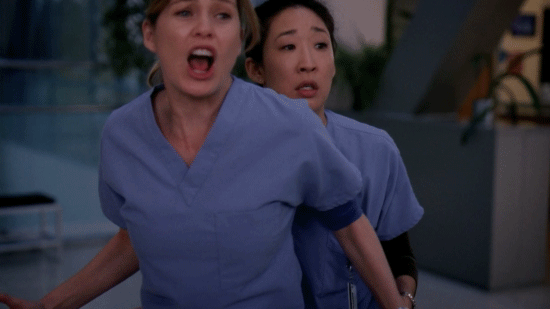 5: Upset: No show makes us cry like Grey's Anatomy. Once the credits start to roll the tears just keep falling. There have been many moments that turned us into inconsolable, snotty messes, like Mark saying goodbye to Lexie or Meredith and Cristina dancing it out for one last time. Every episode is an emotional roller coaster, but despite the stress the show puts us through, we'll never stop watching it.
The season 14 finale airs on Sky Living on Wednesday, May 30 at 9 pm