11 times it's ok to lie in your relationship
There are some little, itty bitty white lies that are essential to the survival of every relationship. If you value your other half, you will learn the correct answers to those difficult questions. Sometimes, honesty is not the best policy:
1. "No, you do not look fat in that."
Boys get insecure too, and if he asks you if he's looking husky, don't think he will take it any better than you would yourself.
2. "What's my type? You, of course."
Actually, our type is a combination of Ryan Gosling and Colin Farrell but we love you anyway. Honest.
3. "No, I don't fancy any of your friends."
Apart from the three hot ones. And the funny one isn't too bad either.
4. "Of course I'd prefer a night in over a girls night."
Of course there's nothing we'd rather do than spend five hours getting glam, followed by six hours of gossiping, bitching and laughing but it's not worth the sulking you're inevitably going to do if we go.
5. "Yes I totally remembered our anniversary."
Yes, Facebook did remind us that today is our anniversary.
6. "I did notice your new hairstyle."
Noooo, of course you're not receding, darling!
7. "You're the best sex I've ever had."
Yup, the best….
8. "It's that time of the month."
Zzzz..
9. "My parents love you."
Apart from Dad…and mum too actually.
10. "I'm totally cool with you having friends of the opposite sex."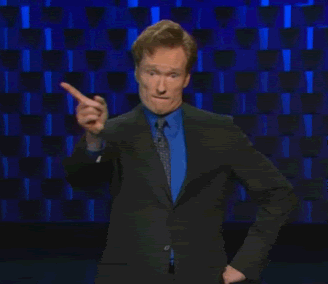 We want to be cool with it all. It's just that all of your opposite sex friends are hot, intimidating and just generally, we hate them.
11. "Size isn't everything."
It's not everything, but it's not nothing either, y'know?
via our content partner CT