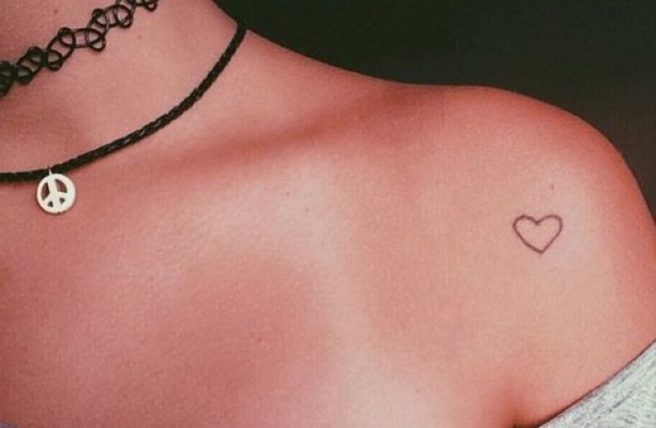 10 tiny heart tattoos that we're absolutely obsessed with
I love tattoos as much as the next female, but I especially love teeny tiny ones.
You know those tats that you don't even really notice, until they're pointed out to you? Gorge.
Anyway, I'm currently in the market for some new ink, and I'm leaning towards getting a little heart.
Why? Because I am the epitome of a basic bitch, and I just love a bit of love.
Anyway, I have spent hours perusing Pinterest, seeking out the loveliest little heart tattoos, and decided to share them with you.
Which one is your fave?
This little sketch.
Hands up if you love heart tattoos…
LOVE this one.
Okay, I'm loving this collar bone number.
Why not pair your lil heart with a special word? (like hummus, perhaps?)
This flower baby is beyond gorgeous.
Splash of colour anyone?
Include a special finger print.
Three in a row.
Tiny tiny TINY.
Aaaaaand I'm done.