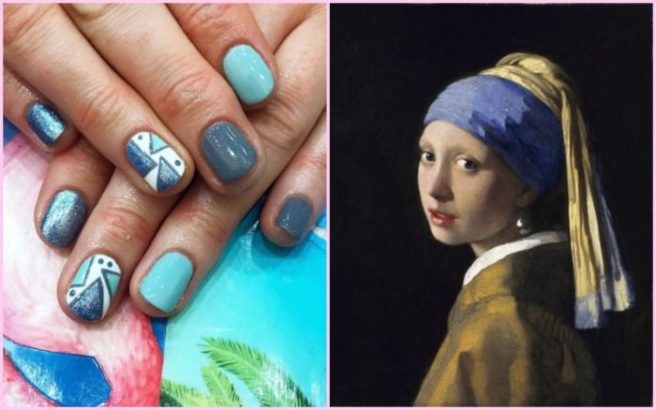 Works of nail art: Tropical Popical is working with the National Gallery
An injection of culture is literally going to be at our fingertips very soon.
Cult nail salon Tropical Popical has teamed up with The National Gallery of Ireland to work on a very exciting project invoving the gallery's Vermeer exhibit.
The gallery has recently re-opened after extensive refurbishments, and is playing host to a selection of works by the artist who created the iconic Girl with a Pearl Earring painting.
The Tropical Popical team will be creating their own works of nail art inspired by the exhibition, and the unique looks will reportedly be available in their South William Street salon for the month of August.
The ideas for the nail art will be generated after a creative viewing of the exhibition.
The girls will also be painting the looks onto the nails of the public in a one-off event in September.
'It will be a reaction to it as opposed to a direct copy,' Tropical Popical owner Andrea Horan told The Irish Examiner.
'Then we will go back to Trop Pop and decide on five styles. All staff will be able to do them in-house, and then we will be doing them in the gallery in September,' she added.
The looks will also be projected onto the walls of the gallery, turning them into works of live art.