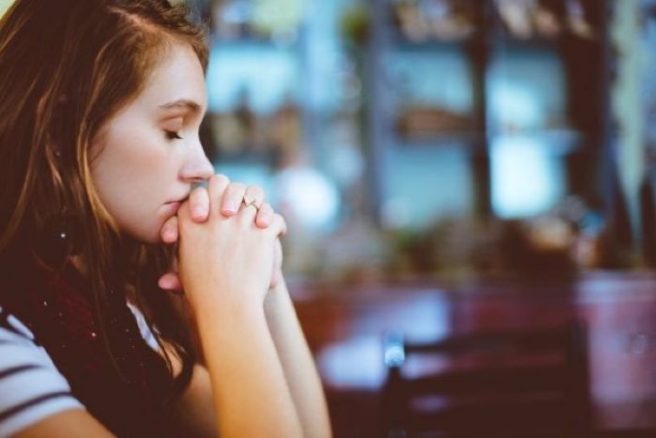 Woman share their body shame experiences with powerful hashtag
Body shaming is still alive and well in society, whether it's in the Instagram comment section or among a peer group.
For many people, body shaming is something they deal with everyday, and the very first time anyone made a comment about their bodies was memorable.
"Keep eating like that and you're going to be a butterball." My Dad when I was 12. Pls RT and share a body shaming comment. #TheySaid

— Sally Bergesen (@oiselle_sally) May 25, 2017
The founder and CEO of sportswear company Oiselle Sally Bergesen took to Twitter to ask women to share that first comment on Twitter to shed light on the issue.
Hundreds of women took to the hashtag #TheySaid after Sally shared her own experience of being called a 'butterball' as a child.
Women from all walks of life and of all shapes and sizes shared their experiences, proving not only that body shaming is a regular occurrence, but that it effects women of all sizes.
Many of the experiences were completely heartbreaking:
@oiselle_sally "You would be so beautiful if you just lost some weight" said my mom while I was getting ready for a job. #TheySaid

— Joni DuPre RN (@jcdupre11) May 30, 2017
#TheySaid "oh you're getting seconds? Maybe you shouldn't." https://t.co/r96iqrswsd

— Sarah Coombs (@sarahdcoombs) May 29, 2017
@oiselle_sally @oiselle "You're going to have to lose weight if you want to do fun things at school and be happy." – Mom, summer before I began jr. high. #TheySaid

— Tara (@runningreading1) May 25, 2017
@oiselle_sally "Wow, you're still running? You're so much bigger than I remember." An old CU professor I ran into at Safeway…two summers ago. #TheySaid

— Kara Goucher (@karagoucher) May 26, 2017
@oiselle_sally (me eating ice cream sandwich) "why don't you just tape that to your thigh"

— Christine Bowen (@ChristineBowen8) May 25, 2017
"Not everyone can be effortlessly skinny like you." – Many people, to me, while I silently suffered from a severe eating disorder #theysaid https://t.co/dDJjSYv85l

— Krysta (@ktaninpdx) May 25, 2017
@oiselle_sally Therapist to me after losing weight due to illness, "Enjoy it now because it's going to come right back." Found a new therapist… #theysaid

— Mary (@runrunmary) May 25, 2017
"All the girls throw up in the bathroom after lunch." -My doctor when I asked for help. #TheySaid https://t.co/9tSGRzWDgh

— Heather Mayer Irvine (@RunsOnFuel) May 25, 2017
The comments were made by family, co-workers and even college professors.
The hashtag aimed to create a narrative around body shaming, and women from around the world are still contributing.