Who wants to be on the Late Late Toy Show? Time to apply right now
Whether it's choir singing, Irish dancing or musicians with more talent in their tiny fingernails that any of us could ever muster, The Late Late Toy Show plays host to some of Ireland's most talented youngsters.
If you have a blossoming Mariah Carey or David Blaine in your midst, it may be time to put them forward for theToy Show.
Applications have been extended for another week, so this is the last chance to get them on the 2017 show.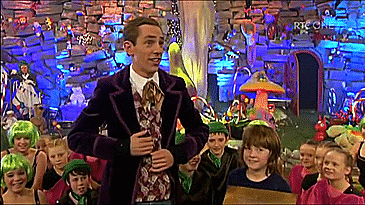 'I am really looking forward to hitting the road again and taking the Toy Show to the kids who make it such essential viewing,' Late Late Toy Show host Ryan Tubridy said.
'We have unearthed some brilliant performers on our previous trips around Ireland but I'm absolutely positive that there are still some real gems to be discovered.'
Down through the years, The Late Late Toy Show has been defined by the wonderful young people who have been involved.
Who could forget rapping farmer Fionn, John Joe the horologist, and Domhnall meeting his idol Robbie Keane?
Not to mention the moment that Ed Sheeran surprised 11-year-old Aimee Keogh, leaving her (and the audience) speechless?
All applicants need to do is download the application form at www.rte.ie/latelate, record a short video of themselves performing their talent, put that video on a DVD or USB key and send it in to The Late Late Toy Show Auditions, PO Box 170, RTÉ, Dublin 4.
Then, chosen applicants will be asked to come in to audition before the final cut is made.
May the odds be even in their favour.