We ADORE Lucy Wood: The woman paving the way for size 14 ladies
There are dozens of influencers out there who are empowering all kinds of women, from the fit fam to the body positive movement. However, one group that we've struggled to see being represented are ladies that are a size 14, until now…
The wonderful Lucy Wood has inspired many women to embrace their size 14 bodies with her encouraging and honest videos.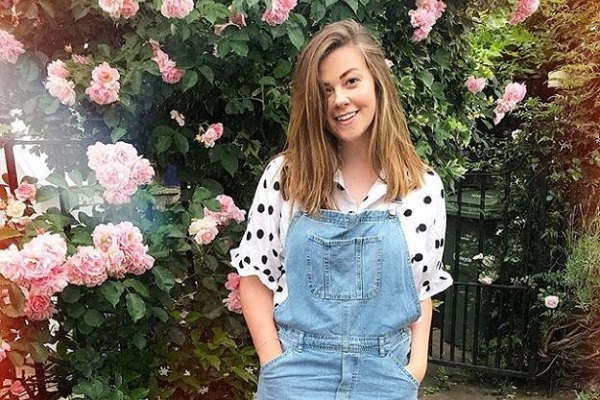 The writer has bravely opened up about her body in a series of videos, where she shares her body confidence tips and fashion advice for women who are 'a little bit fat.'
As a size 14 woman myself, Lucy's videos have made me feel comfortable enough to dress the way I want, instead of covering up every inch of my body.
New video just went live Pass the gin, I'm bloody nervous about this one SIZE 14 GET READY WITH ME – SUMMER PARTY OUTFIT https://t.co/1VpatfHyb5 pic.twitter.com/NXAW2MieOX

— Lucy (@LucyJaneWood) May 23, 2018
There is so much pressure on women to look a certain way, and that is why content creators like Lucy are so important.
One of the main reasons why I love the autumn and winter months is because I feel more body confident. I love wearing snuggly jumpers, giant scarves and chunky boots. However, once the summer rolls around I can't help but dread the change of style.
When I turn over the calendar from May to June I can't help but fret about the struggles of dressing my size 14 body in 'suitable summer clothes'.
My mind fills with a wave of worries- How will I cover up my pasty pale legs? Won't my stomach look too big in light summer dresses?
Since watching Lucy's inspiring videos, I have realised that it doesn't matter what size you are. We should all dress in a way that makes us feel good. You can wear a floral playsuit whether you are a size 8 or a size 14.
You don't have to cover up your body just because you're that little bit chunkier than your friends. Embrace the skin you're in and follow in Lucy's footsteps.
She's paving the way for us size 14 ladies and I'll proudly march beside her.